Through the years, many businesses and entrepreneurs have used search engine optimization as a popular and effective digital marketing strategy. It involves a set of practices used to optimize websites to achieve a higher search engine ranking. When a website ranks highly on Google and other major search engines, it can easily and quickly drive more web traffic and increase its chance of converting visitors to customers. 
However, search engine optimization (SEO) can be daunting for small business owners and startups. With so many strategies to consider, it's easy to feel overwhelmed. Fortunately, some simple SEO strategies or tactics can help your website rank higher in search results without requiring an extensive time commitment or budget.
Benefits of SEO for Startups
Startups have much to gain from optimizing their website for search engine rankings – an often overlooked and misunderstood asset. SEO involves:
Understanding how search engines work.
Utilizing the best practices for content optimization.
Keeping your website up-to-date with the latest algorithms.
Here are some of the benefits that startup businesses can reap after optimizing their sites for SEO:
Improved Targeted Traffic
Utilizing relevant keywords throughout your website and content helps ensure that you're targeting the right audience. This will enable you to attract more qualified leads, boosting your conversion rates.
Increased Conversion Rates
By providing a user-friendly experience and ensuring your site is optimized for mobile devices, customers can quickly and easily find what they need, resulting in higher conversion rates from visitors to customers.
Reduced Bounce Rate
Many potential customers may bounce off your page suppose it takes too long to load or needs to be optimized for their device. Optimizing for SEO can help decrease bounce rates, allowing you to keep potential customers on your page longer.
Improved Brand Recognition & Authority
Leveraging quality content optimization can help boost brand recognition and trust with potential customers, leaving a lasting impression and helping establish a solid online presence.
Overall, SEO in digital marketing company can be an excellent way for startups to increase their reach and grow their customer base.
Competitive Advantage
In today's digital world, businesses that invest in SEO have a competitive advantage over those that don't. So, if you want to outrank your competitors regarding search engine results and market share, leveraging your website with SEO strategies can be an excellent idea. 
Quantifiable Results
When investing in a good SEO strategy, you can obtain quantifiable results. For instance, you can keep track of the relevant changes in your search engine rankings, web traffic, and customer conversions with SEO. When this happens, you'll have the key metrics necessary to adjust your SEO strategy and improve your overall marketing efforts.  
Effective Tactics For Improve Your Website and Ranking Performance
Now that you understand how SEO can benefit your startup, here are some essential tactics to consider when optimizing your SEO campaign.
1. Identify and Utilize Relevant Keywords
Startups should dedicate some time to performing keyword research to identify the keywords that are most likely to generate traffic from search engines. Research tools like Google AdWords and Ubersuggest can provide valuable insights into which words will yield the best results, allowing them to adjust their content accordingly. Additionally, it's essential to look beyond traditional SEO and explore other forms of optimization, such as Local SEO or Voice Search Optimization, to maximize reach and visibility across multiple platforms.
2. Optimize Page Titles and Meta Descriptions
Every page featured on your website should have a unique title and meta description that accurately describes the content displayed. This information provides vital insight into what is featured on each page, helping crawlers understand the relevance of each page more clearly while also assisting users in searching for specific terms or topics related to your startup.
3. Leverage Quality Content
Quality content is essential when optimizing with SEO practices; create posts that contain relevant keywords, include visuals to encourage reader engagement, and link internally between pages on your site so visitors can easily navigate around without having to type in URLs all the time manually. You should also ensure you're keeping up with industry trends by regularly updating your existing blog posts so they remain relevant over time – this will keep your website fresh!
Moreover, you can use an on-page optimization tool to leverage quality results and obtain more favorable outcomes. For example, Surfer is a tool that can help optimize website content like blog posts. It has essential features like content reports that can boost page content and website performance. However, there are complaints that Surfer's content reports can be complex and confusing and don't offer budget-friendly pricing. 
Because of these limitations, consider looking at some Surfer SEO alternatives to manage website content more effectively and boost your SEO efforts. 
4. Speed Up Website Load Times
Slow loading times are a big no-no for any website – especially startups. In this case, it's vital to ensure top-notch performance by compressing images whenever possible and minifying code where appropriate. Even minor cuts here and there can drastically reduce loading times for web pages. This translates directly into a better user experience, leading to higher conversion rates overall.
5. Make Your Site Responsive
Responsive means ensuring your website looks good on various devices, such as desktops, tablets, and mobile phones. Doing so is vital to providing an optimal user experience when accessing it, regardless of how someone chooses to view it. Adapting design elements such as font size, button placement, and navigation menus will help ensure users have the same great experience, whether using a desktop computer or a mobile phone.
6. Build Internal & External Links
Linking between pages on your website and others is essential for improving user experience while helping search engines understand the importance of each page within a given result set.
Ensure you're maintaining outbound link quotas set by Google or other search engines to avoid any penalties that may arise, but remember to leverage internal links to help improve navigation between pages on your website.
Additionally, make use of anchor text when adding external links. This will provide more context to users and crawlers, further improving SEO performance.
7. Utilize Schema Markup and Structured Data
Schema markup uses unique coding tags within HTML documents that highlight specific aspects associated with each page. This allows search engines to understand more specific information about web pages within a given result, making it easier for crawlers and users alike to figure out what each page is about in terms of relevance.
Achieve SEO Success with Start-up-Focused Strategies
Regarding SEO for startups, there are many strategies you can employ to maximize visibility and reach. From optimizing page titles and meta descriptions to leveraging quality content and speeding up website load times, implementing these tactics should help position your startup online.
With so much potential at stake, now is the time to invest in an effective SEO strategy that helps get your startup noticed by customers who matter most.
Author Bio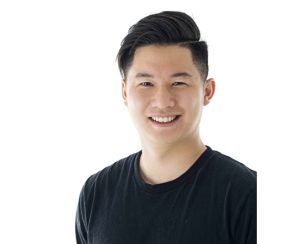 Jason Khoo initiated freelancing in SEO back in college, sold his first agency, and now is founder of Zupo, an Orange County-based SEO consulting agency that assists in constructing important long-term SEO techniques for our clients. Jason also enjoys multiple cups of tea daily, hiding away on weekends, catching up on reading, and rewatching The Simpsons for the 20th time.