What is Twitter?
Twitter has gained popularity for creating its tweets with only 140 characters. It is considered a microblogging service and a social network that has conquered its 328 million active users and can create and read tweets from followers.
Some users can access Twitter via SMS, website, or from the application for mobile devices. Now, this social network has entered the world of advertising to encourage helping companies.
Therefore, we will tell you how he was born and his career that leads him to success.
Expansion of Twitter
The evolution of Twitter since 2006 has been growing, reaching more than 100 countries in the world.
Its creators have been innovating since its launch date, and it has had a significant impact across the globe for its well-known 140-character tweet feature.
Twitter has 328 million monthly active users, and 82% of its users connect from their mobile devices; that is, they use the Twitter application.
The platform also translates into more than 40 languages, making it accessible to thousands of people to enter and create an account connected with the world.
In 2006, Twitter only knew in the United States, but not everyone knew in-depth about this microblogging service. The break of the world was unaware of its existence.
By 2007, microblogging began to gain popularity due to its 140 characters and ease of use allowed writing almost in an SMS style.
For this reason, that year, Twitter went out to conquer new markets, thus reaching Canada, South Africa, Argentina, Brazil, part of Europe, Australia, and Japan.
In subsequent years, Twitter welcomes more countries around the world. In 2008, it was already considered a global social network, as political figures, athletes, American singers such as Barack Obama, Britney Spears, and Michael Jackson.
They began to create an official account to be in touch with their fans around the world.
By 2099, 2010, and 2011, Twitter is increasing the number of users and reaching new countries such as New Zealand, the United Kingdom, Portugal, the Netherlands, Norway, Sweden, Germany, and some countries in Asia.
By 2015, Twitter had already conquered Latin America, the  United States, Oceania, some countries in Africa, and few countries in Asia. It should note that some countries have blocked this microblogging to prevent events or demonstrations that endanger the integrity of the Government from being created.
Today, Twitter is one of the best known and most used social networks globally, and the number of users is increasing worldwide, as trends have attracted thousands of people who want to be in touch with the latest events that occur in the world.
Features of Twitter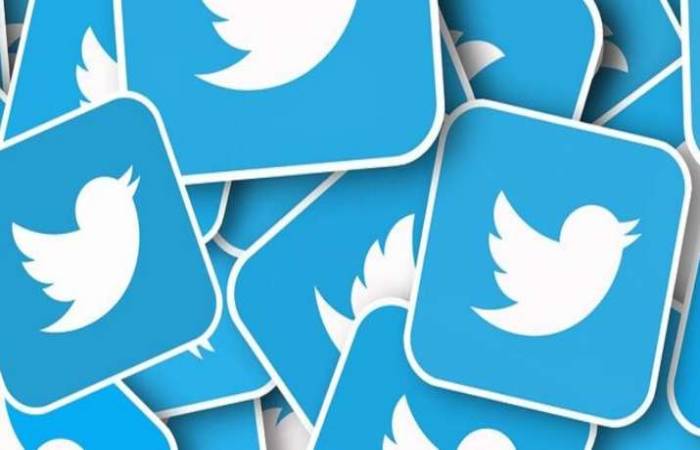 Twitter has gained popularity in the world for its 140 character tweets and trends worldwide. It has 328 million users, and it even has a service for companies that want to advertise on this microblogging.
Since 2006, thousands of Americans have welcomed it, and later by more than 100 countries, for its attractive features won over its users.
Therefore, we indicate which are the main characteristics of Twitter:
1. Immediate
What prevails within this social network is the immediacy of the news or information, since you can have them in real-time and know every detail of them every hour and updated.
2. Interactive
Twitter characterize by having the active participation of thousands of users on a topic, where they share opinions, photos, and videos, making it a communicative and dynamic social network.
3. Asymmetric
In comparison with Facebook, where users can agree to accept another person and become friends, on Twitter things change, because one person can follow another, but that does not mean that the other user follows him. Mutual consent is not required here on both users.
4. Limited
In this context, we mean the number of characters written in a tweet, which only covers 140 characters. On this site, users should limit themselves to writing more than necessary. Otherwise, the message would be incomplete and would not be understood.
5. Global
Twitter is one of the most significant known and most used social networks globally; therefore, it is available in more than 40 languages. It is also a means to find out about global and local trends, making its users more communicative.
6. Viral
The circulation of a news item or a topic can spread faster because this social network has millions of users universal, making it a trend within hours.
7. Multiplatform
Accessing Twitter is now more accessible since it can connect computers, tablets, mobile devices, etc.
8. Social
Creating communities on Twitter is getting easier and more comfortable, getting millions of people to convert it as one of the world's social networks. Additionally, users can create lists on specific topics and add to accounts that may be of interest.
Advantages and Disadvantages of Twitter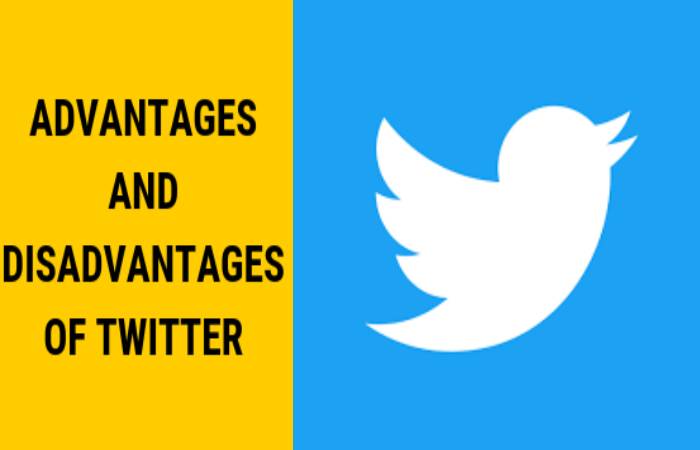 Since 2006, Twitter updates so that the user experience within the social network can be unique. The microblogging service helps millions of users express their opinions and learn about trends from around the world. So, we must know the advantages and disadvantages that Twitter provides us personally and at the brand level.
1. Advantage
Advantages on a Personal Level:
Know the latest trends in the world.
Follow and stay connected with public figures, following their official accounts.
Link your Twitter account with your Facebook profile, so every time you post on Twitter, you can see your publications on the other social network.
Create dynamic lists according to your interests or preferences.
Give and inform your opinion based on a topic.
Access from different mobile devices or computers.
Have information about events in real-time.
Create tweets that interact with your followers.
Improve your image as a person.
Make live broadcasts thanks to your Periscope service.
Connect with other professionals.
Create hashtags to highlight words you want to highlight in your post.
Brand-level Advantages:
Improve your online reputation as a brand.
Create sales opportunities in Twitter ads.
Generate more leads by integrating Twitter Ads into your campaign.
Access Twitter for free in its service 24/7.
Be connected with your followers, who can be or become clients.
Monitor the competition, know the number of followers, and know if your publications have retweeted.
Be an excellent channel to offer your new products or services.
Promote your events, campaigns, conferences, courses that take place in your company.
Conduct surveys of your followers to get more information on a topic.
Know first-hand the needs, doubts, or problems of your followers and clients.
Have information in real-time, which allows taking actions.
Expand the portfolio of providers to improve their service.
Build follower loyalty by grouping them into Twitter listings.
2. Disadvantages
Disadvantages on a Personal Level:
We are having as followers unknown people or with false profiles as followers who know our updates.
I was having trouble creating a 140 character tweet.
Receive direct messages from strangers
Abusing hashtags can become an unpleasant post for your followers.
Receive tweets that attack the integrity of people or public figures.
Have a large number of spam messages.
Disadvantages at the Brand Level:
You were fraud victims since there may be accounts that carry your brand name and confuse your followers.
You are being exposed to any error, damaging the image of your brand.
Invest in Twitter Ads to position your brand.
Reply after a long time to your followers' message, considering that what prevails in Twitter is immediacy.
Have problems when providing valuable information in 140 characters.
You are boring your followers with messages or promotions of your products or services every hour.
And also, give clues of our strategy to our competitors.
Twitter Ads
Twitter Ads for companies allows you to create campaigns based on your brand's objectives, to achieve results that help you take actions to add value to your company. Also, it allows you to direct traffic to the website to increase the image of the brand.
Twitter is also becoming a useful platform for brands that want to potentiate strategies in social networks. They are excellent business channels, as more brands are betting on creating advertising through this medium. But you have to take into explanation the mistakes that you should avoid on Twitter.
Brands realize that Twitter and its services can effectively reach their target audience and meet their goals. Here are some reasons why brands are using these platforms:
Generate more traffic to your website.
Increase online purchases (sales).
Get conversions.
Increase your brand recognition.
Accelerate the growth of followers relevant to your brand.
And also, build a community or audience to interact with it.
Increase engagement by growing Retweets, likes, and mentions.
Make your brand known and generate interest in your audience.
And also, obtain advertising investment indicators.
Founders of Twitter
Jack Dorsey, Biz Stone, and Evan Williams credits as the founders of Twitter. However, another character indicates to be one of the creators of this microblogging and points out Twitter was born on his computer.
Noah Glass was kicked out of Odeo for unknown reasons, shortly after creating the social network.
These four young men, who were once good friends, were affected by the revenge of owning Twitter. In 2007 and 2008, and after Twitter became an independent company, William and Stone positioned themselves at the company's head.
Still, this network had flaws, and the blue whale was better known to everyone.
By those years, Williams had suggested to the company that they expel Dorsey. When they did, the company became the target of all, as the criticism was increasing, and it was overloaded.
The problem was that there were not enough employees to manage vital tasks and functions within the company.
But in 2010, Jack Dorsey returns to raise the company and focus it on a good, optimal, and efficient service for the millions of users in the world. Here's how Dorsey becomes the CEO of Twitter until today.
Conclusion
Twitter has developed one of the most used social networks globally, causing people to search for global trends. Its origin has become its creators' problem and contributed to developing Twitter as a microblogging social network.
It has offered into the advertising world through its Twitter Ads platform, where the brand creates its ads to reach its audience. These can also be measured with Twitter Analytics, which details the campaigns' statistics in a said social network and monitors to know where to go. Therefore, it is now considered one of the best social networks, and we hope that it will continue to innovate its platform.
With a Certificate in Social Media Ads, you will be able to manage and administer social networks. You will also develop creative and exciting content, executing investment campaigns on the different digital platforms.
Also Read: What is Wholesale Trade? – Importance, Types, and More