Every business has a goal. Whether it's to make more money, connect with an audience, or get customer feedback, data analytics can help reach these targets. Data provides insight into who their market is and what they need to build the best possible brand out there.
There are many ways to gather data. Some companies use free analytics tools, while others hire experts to get the information they need. Some go to data science service companies, like smartboost, to get customer feedback from their target audience. This feedback is gathered by data scientists who analyze the data and translate them into actionable insights.
Why Use Data Analytics For Brand Building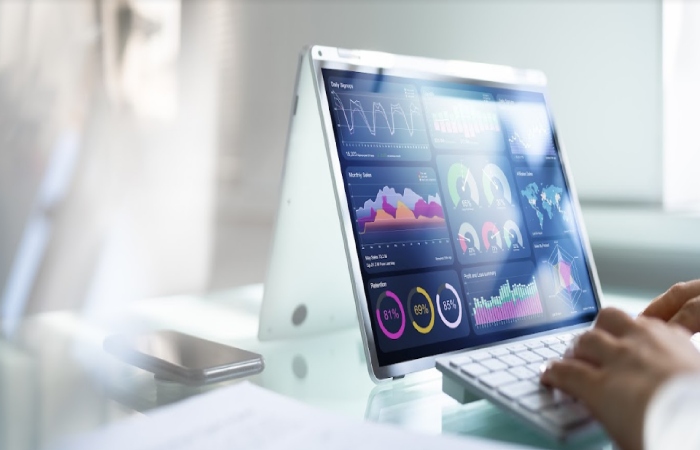 Data analytics require less time and money than other methods to get important information. It's also more specific, targeting the data you need from a customer survey or social media posts for example. They can also be used at any point in the company life cycle, making them an invaluable tool for growth.
This article will give four ways data analytics can be used to create an effective brand strategy for any company. Watch movies at here shannon name
1. Create A Customer-Centric Business Model
A customer-centric business model starts with understanding your customer's needs and wants. This step may include identifying different customer metrics, such as age, gender, location, or income level. You can then use this information to develop a tailored product or service.Therefore, in the lens of data science, this model starts with having an effective data integration strategy prior to analysis.
This tactic may lead to increased brand loyalty among customers. It's because it helps build trust between companies and consumers when services are delivered as expected. When this approach is combined with data analysis, it can provide an easier way of reaching better results on any company's bottom line.
2. Design Better Marketing Campaigns
Data analytics can also help your brand create better marketing campaigns. It can help with understanding what type of advertising works best for your business and what doesn't. It can also help you know the best time to advertise or send out a marketing campaign to reach maximum effectiveness.
When creating content for social media sites, data analytics tools can also determine what type of posts work best with your audience and then adjust them accordingly. They may also show how various interactions take place so your business can make informed decisions about your resources. It may even positively impact SEO data forecasting that some companies implement as part of their marketing strategy.
You may also use it to get an understanding of how people are finding out about your company. In this way, you can also save on costs and avoid wasting marketing dollars on ineffective campaigns.It may also include learning more about why some products sell better than others and use this knowledge in future product development.
3. Develop Better Customer Service Interactions
From answering phone calls during office hours down to resolving complaints online, data analytics can help businesses create better customer service interactions. This is done because it aims to understand the different types of customers you have, how they interact with your brand, and their needs before responding to them.
This type of data analysis may also give more insight into which channels work best for communicating with specific customers or types of complaints that come through regularly. This information can then be taken into account when developing a strategy to resolve these types of issues.
Remember that it's essential to improve the relationship between customers and their companies. This strategy can eventually help build brands to have better products or services.
4. Track Your Competitors
Data analytics can also be used to track your competitors. This advantage can help you understand their target market and how they interact with them to stay ahead of the game.
It can also include tracking their campaign and seeing what content is being shared most often across different channels. It may also show which demographics are interacting with them online and where they're located. Hence, you know who you need to work on next for better results.
Data analytics can also be used to identify which marketing channels are the most successful for your competitors. In this way, you can understand where they're spending their resources or making more of a focus, so you don't fall behind them as an industry leader and maintain your competitive edge.
Bottomline
Data analytics can be used to save costs and improve the results of your marketing campaigns by helping you tailor them more effectively. It's also good to know what type of advertising works best with your business to create better content, which channels work best for customer service interactions, and how many people interact with your competitors on different channels to stay ahead of the game.
Data analytics can be a crucial component in any business's success when used correctly and understanding what's needed to work well.