You have a website and you've done some advertising in order to help drive visitors to that website. So, now you have a lot of visitors, but this does nothing for your profits, does it? Why is that so? Well, to put things simply, you need to convert those visitors into customers, or simply into people who follow your CTAs (calls to action) and a good CRO consultant will certainly be able to help you with that.
There is absolutely no doubt in my mind that you've heard quite a lot about the conversion rate and that you understand just how significant it is for you to increase it if you want to lead your business towards success. Yet, not matter what you try to do, that rate doesn't seem to be increasing. It is constantly the same, or it may even start decreasing at one point. That is bound to get you worried.
As I have explained, though, there is an easy way for you to succeed in optimizing your conversion rate. Basically, it consist of you hiring a conversion rate optimization consultant that will tell you everything you need to know and advise you on everything you need to do with the aim of achieving your goal. That sounds amazing, doesn't it?
Well, even though this sounds amazing, a lot of people are not exactly willing to jump right on board and hire these professionals without first doing some thinking. In short, they are not sure whether hiring these consultants is necessary when they can try and do the optimization in-house. If you have the same concerns, I definitely understand that. But, I believe it is time for you to learn more about why you should hire a great CRO consultant instead of trying to handle things in-house.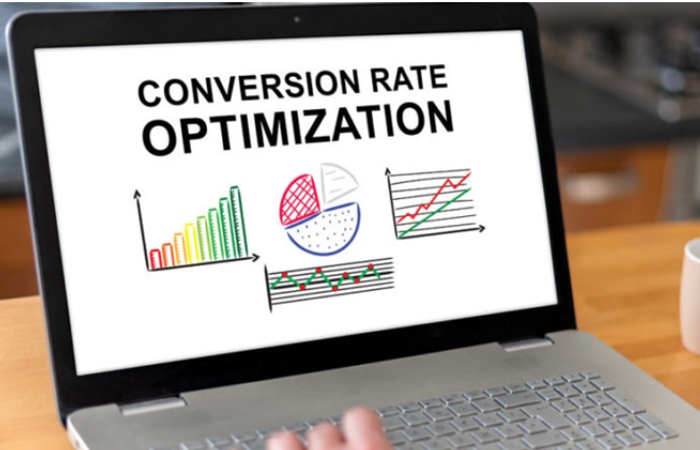 Why You Need A CRO Consultant
Let me start with the most basic reason why you should do this. Simply put, if you were to handle everything in-house, and if you were to handle it successfully, you would need to hire at least three different experts to do that for you. You would need a great designer, a copywriter and an analyst who can check and asses the performance of the copy and the design. Hiring three different people means paying out three different salaries, and that is quite costly.
Oh, well, finding all of those traits in one person is impossible, is it? So, hiring more people is the right thing to do. One would think that, but here's the truth. While I am all for hiring specialized experts to do their part of the job successfully, the simple fact is that a CRO consultant usually has a mastery over those three skills, and possibly over a few more. That is why hiring these experts could turn out to be a much more cost-effective solution for you.
In addition to this being the more cost-effective solution, it is also a much better one than the solution of doing your own conversion rate optimization with the help of some online tips and tricks. In short, these experts have the knowledge that you are lacking, and it would be, well, foolish of you not to use their knowledge to your advantage. When you hire the consultant, you'll get the expertise you deserve and your business will certainly thrive with the help of their knowledge. Those are only some of the reasons why you should hire these pros, but I believe that you get why that is a wise move.
In the event that you're not sure what a conversion rate is to begin with, you should read this to get things cleared up for you: https://www.techtarget.com/whatis/definition/conversion-rate-optimization
How To Hire One
Now that you know why hiring these experts is important, you are most likely wondering how you can hire the right people for the job. Well, this will require you to do some research, because simply rushing into it and choosing the first consultant you stumble upon is certainly not a good idea. Instead, you'll need to take your time to check out various different options and get your info on different professionals with the aim of determining which one could be best for you.
While doing the mentioned research, you should focus on a few significant things. For starters, you should check out how experienced the consultants you're thinking of hiring really are, because it is clear that you want to hire highly experienced professionals that will know how to optimize your conversion rate and thus improve your overall business. Apart from that, you should also check their reputation, as working with ill-reputed people is never a good idea. And, of course, you should also check and compare their fees, as that will help you get the perfect value for your money.