What is a Product Launch Plan?
The product launch plan is part of the marketing strategy that provides the guidelines for those specific details that will be carried out when a product, brand, or business is released.
It is created to have a base on which to develop strategies and actions that allow publicising a product or service. The previously projected objectives are to have in mind the target market, sales expectations, and feedback actions.
Although it is within the marketing strategy, the launch plan of a product or service is a resource with its implications. And also, it must address the importance and seriousness of any other production or managerial stage.
How to Draw up a Product Launch Plan?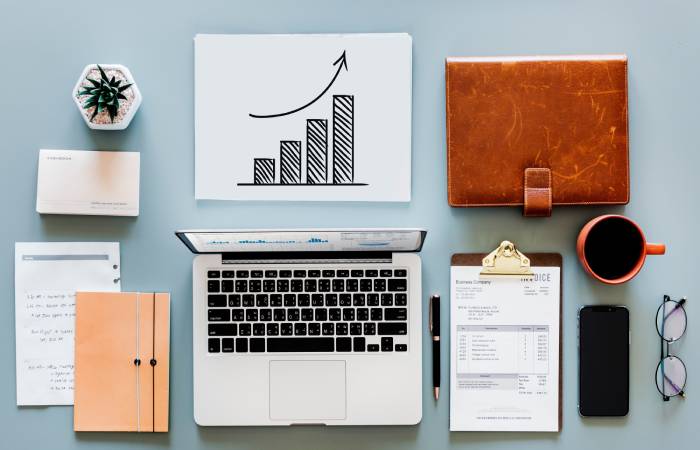 A product launch plan must contain key elements to know the market to which it is directed, find the best way to publicize the product (s) and define which objectives can be improved. These include:
1. Market Study
Before thinking about how to publicize the product, brand, service or business, it should be known if there are people interested in what you are going to offer.
This market study is also carried out through surveys, questionnaires, and polls, which allow clarifying the target audience's tastes, preferences, and needs.
It is also useful to know what similar products exist and who is using them.
2. Research the Competition
It is necessary to know information about competition products. With this information, you can compare the product that you intend to launch. And also, it establishes critical differences to be successful.
It is essential to be aware of the planned offer would be suitable for the market under investigation compared to that of the competition.
In this way, determine and establish a competitive advantage that allows the consumer to feel more attracted to your offer.
3. Hold Focus Groups
It is a qualitative study technique of an audience's opinions, used in commercial studies, based on market research and competition.
And also, these groups can help you find the positive and negative side of your products.
For this, the groups will have the opportunity to see and test the product and provide an objective opinion about its performance, the image it gives, the price.
They also offer a clear idea for their marketing and advertising.
4. Establish a Marketing and Communication Strategy
For the launch product, it is necessary to have a market strategy established to guide the development to reach the potential customer.
And also, the communication strategy establishes the selected way to make the product's existence, uses, and benefits known in the market.
5. Develop a Public Relations Program
And also, with this, the ground is prepared until the moment of launch.
It is similar to a preamble, which allows the target audience to have an advanced idea of ​​what will be offered.
6. Anticipate a Customer Care Plan
A trained team must prepare in advance to address any doubts, concerns, comments that may arise once the product is released for sale.
And also, consideration should assume preparing a specific set of answers for questions related to benefits and costs.
7. Generate an Action Schedule
This point involves coordinating and scheduling all of the above to monitor it regularly, eliminating completed tasks, prioritizing pending actions, creating improvement actions.
This way, ensuring that the launch carries out with the desired excellence.
Types of Product Launch Plan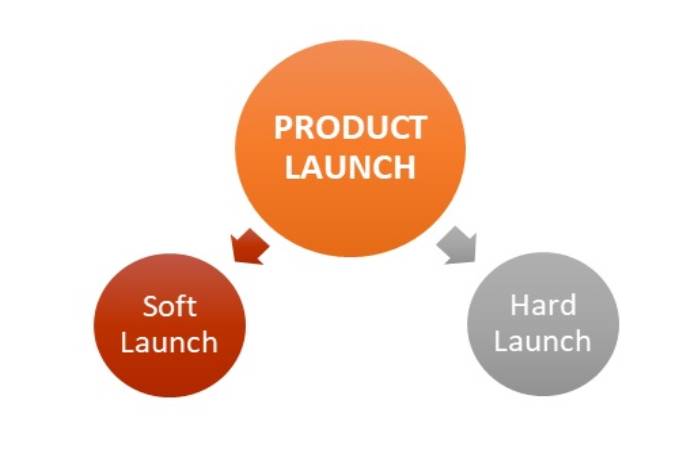 Product launch plan comes in different sizes and types:
1. Soft Launch
When your product sneaks into the market deprived of much fanfare, often crops sold from one business to another launch this way.
You don't get a lot of care, but maybe your product isn't quite ready for the prime period, so it makes more sense for insufficient customers at a time to have a look.
2. Minimal Launch
For smaller products or small incremental creation changes, the minimal launch gets the word out without massive marketing spend.
3. Hard Launch
To let the whole world (OK, your board markets) know about your product, goal for a full-scale launch.
And also, you'll devote a lot of time and energy, making this happen. It also has the best chance of success.
Creating a Product Launch Plan
Your launch will tell your business and stakeholders about what you are planning and how it influences them.
And also, the process of making will help you reason about the different features of the launch so that you well-prepared to execute the strategy.
Recognizing the Product Launch Plan
As by all belongings in life, you are spending some time upfront planning your launch to pay off great success.
And also, if you have an idea of your goals and have a well-thought-through plan, you at least head in the right way.
Your Market Requirements (MRD), Go-To-Market Plan and Product Requirements (PRD) leaflet good sources for the topics need at the beginning of the apiece product launch plan.
Filling Out the Product Launch Plan Template
A product launch plan template comprises a brief back story to the launch. Most of the launch plan is an extended list of launch doings and reasons for each of them.
The better you can express the overall launch story and how all the bits fit together, the better you can protect your launch plan and the budget you'll need to execute the launch properly.
1. Executive Summary
Summarize your campaign's goals: company messages, product audience, plans for the launch, and how you'll amount the launch success.
Identify key features of the product you're initiation here, including features, functions, and system supplies.
And also, complete this after everything else; write.
2. Product Description
Include a brief account of the product (2-3 paragraphs) that describes what the product is, the main topographies and benefits it provides and how it solves customer problems.
3. Critical Success Factors
Include the exact criteria that indicate that the launch has been a success. Include real and measurable goals such as revenue targets, number of partners carrying the product, and station availability.
4. Critical Dates and Milestones
List all critical dates and signs, including product availability, finalizing product name, budget, positioning, and press activities.
5. Marketing Communications
It should include:
Collateral materials: Datasheets, brochures
Press events
And also, Tradeshows
Publications
Product evaluations
Online communications
Company web pages
Milestones
And also, List an overall timeline of all activities in the launch plan that need to happen.
6. Financials and Launch Budget Allocation
What is the budget for your launch plan? Provide a pie chart of how you're allocating the launch budget and give the details in a table.
Other
Risk Analysis
Assumptions
Open Issues
And also, Document Approval.
Core team members
And also, a product launch is exciting. Make sure to add elements of market excitement in your plan for the best results. Good luck!
Also Read: Some Helpful Resources on dyifo
Conclusion
A product launch is an intentional effort to bring a new product to market. And also, the goal is to ensure that everyone inside the company, your partners and target customers know about your new product.
Suppose you don't do the product launch effectively. In that case, customers won't be aware of your solution or may potentially have a wrong impression of your product, and you may not hit your revenue and profitability goals.
Also Read: What are Non-Tariff Measures? – Impact, Classifications, and More