Customers Online: In 2023, businesses should adopt a strategic and customer-centric approach to close more customers online using technology. Companies can effectively interact with customers using technology by adapting communication strategies to meet customer expectations and preferences. Regularly assessing the effectiveness of technology-driven interactions and making adjustments based on customer feedback is crucial for successful interactions.
In today's digital age, it is crucial to have a strong online presence. People are constantly searching for companies and products on the internet so when you do not have an internet presence, you could be missing out on potential customers. In this blog post we will discuss how to find more customers online in order to increase your company revenue.
1. Learn How to Do Keyword Research
Keyword research is used by marketers and business owners in order to figure out the most effective SEO (search engine optimization) methods for their company. On sites like Google and Bing, keywords are used to produce relevant results for a search.  In order to find profitable keywords, you need to do thorough keyword research. By utilizing popular tools such as SEMrush or Google Keyword Planner, you will be able to find high-volume keywords that have low competition from other sites trying to rank in the top 10 of a SERP (search engine result page). This allows your site easy access to organic traffic with little competition. After finding your best keywords it's time to on structuring them into a SEO friendly blog post.
2. Create a Search Friendly Blog Post to Optimize for Your Target Keywords
You have completed your extensive keyword research and now you are ready to begin writing your blog post. When creating a successful search engine optimized blog post, it must be written in an engaging tone while staying true to the keywords that you plan on utilizing throughout the article for SEO agency purposes.
The more people engage with your content the higher chance that they will come across your company website through social media or other digital marketing sources that bring them into a buying cycle. There are many ways to optimize a blog but one of the most effective is adding "keyword rich" tags around target keywords within a piece of content to help Google's algorithms understand what the content is about.
3. Use Google Facts, Trends and Ads to Find More Customers Online
Google facts and trends give insight into what search terms people are using when looking up a company which can be helpful in finding new keywords that you did not find through keyword research while also giving you information on how much traffic that certain brands or companies receive from Google searches.
This allows your company to see which competitors get the most organic web traffic for their searched keywords so you can try to beat them by utilizing longer tail keywords (longer keywords tend to get less clicks than short ones). One of the best ways to utilize competitive information found on sites such as fact and trend is by utilizing it through ads. By creating an effective digital marketing campaign filled with the keywords that you found through your research, you can reach a wider audience and gain more traffic to your site.
4. Use Social media
Social media is one of the most popular platforms for people to look up a company or product when they are in need of one across all demographics. This makes it an effective platform for marketers because they can engage with their target audience on social media sites such as Facebook, Instagram, Pinterest and others allowing them to make their brand memorable while also connecting to their audiences in a personal way. By creating well-thought-out posts while staying true to the branding of your company, you will able to generate new content ideas while saving time by utilizing pre-made templates for each social media site.
5.  Email Marketing, And Other Digital Channels
One of the most beneficial ways to reach out to customers is by utilizing email marketing. This allows you to promote your products and services while staying true to the branding that you have set up for your company. By sending automated emails with product or company-related content, you can increase engagement and find new customers that might not see your website on a SERP.
Social media is another great way of interacting with new customers online because it allows small businesses and marketers an opportunity to get in touch with their target audience in a way where they feel comfortable by receiving quick answers from customer service representatives or marketers who work at the company.
Furthermore, social media gives companies the ability to share blog posts and other content that is relevant to what people are searching for when they find your company. Social media allows companies to interact with their customers in a way that is personal and memorable which leads them into becoming new leads and customers for the business.
6. Close the Deal with a personal touch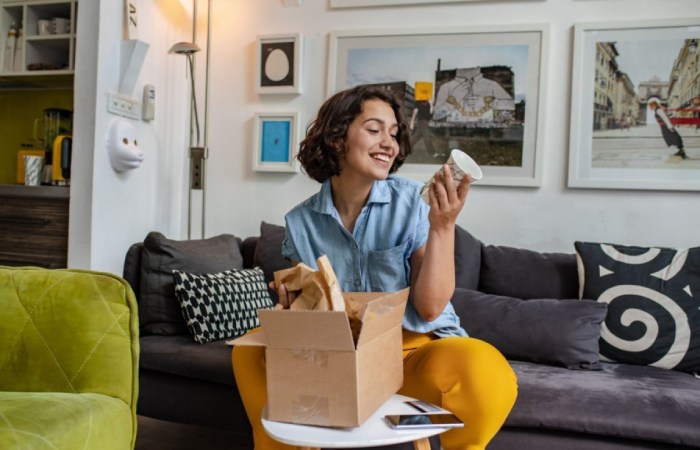 After generating leads through digital marketing, it is important to close them with a personal touch. This can be done by utilizing automated emails sent after someone fills out a form on their website or another online location. This allows marketers to bring people back to where they came from while also increasing conversions by showing the person how much work has already been done for them and why they should just sign up for their product or service.
It is essential that any company uses some type of automation when following up with new customers because it saves time and allows companies to keep track of who has seen what information which helps determine if your marketing plan is working effectively.
7. Review, Test, Rinse & Repeat
By finding new using Google Trends and Facts along with monitoring your web traffic and social media metrics, you should be able to figure out what works best for your business. By implementing the strategies that have been proven to work overtime marketing plans will become stronger and lead generation will increase because of it.
8. Offer Referral Incentives (e.g., refer a friend and get $10 off)
Another way of bringing new customers to your site is by utilizing referral incentives such as a $10 off coupon for referring a friend. This can be an easy and effective way of increasing referrals while saving time and money finding new leads through traditional marketing methods like SEO or SEM.
When using this strategy, it is essential that you let your current customers know about the referral incentive and how they can refer friends and family who might be interested in your products/services.
Conclusion
Remember that building connections, building trust, and providing value are critical to effectively closing more clients online. Tailor your approach to your target audience, analyse your outcomes, and constantly improve your methods depending on what works best for your company.