Are you thinking about buying a home in Macomb Township? If so, you're in luck! Macomb Township is a great place to live, work, and raise a family. And right now, there are some really hot neighborhoods in Macomb Township that are perfect for homebuyers.
Whether you're a first-time homebuyer or looking to upgrade your current residence. Macomb Township offers a wide range of real estate options to suit your needs.
From charming single-family homes to luxurious estates, the Macomb Township real estate market has something for everyone.
Let's embark on a journey to explore the houses for sale in Macomb Township and discover the perfect property that aligns with your lifestyle and preferences.
A Snapshot of Macomb Township: The Perfect Blend of Comfort, Charm, and Convenience
Macomb Township is known for its welcoming atmosphere, excellent schools, beautiful parks, and convenient amenities. However, this family-friendly community boasts a blend of suburban comfort and small-town charm, making it an ideal place for residents to enjoy a high quality of life.
Prime Location and Strong Sense of Community
With its prime location near major highways and metropolitan areas, Macomb Township offers easy access to the hustle and bustle of city life while maintaining its tight-knit community feel. Neighbors often come together for community events, sports games, and celebrations, fostering a strong sense of belonging among residents.
Top-Notch Schools and Family-Friendly Environment
Families in Macomb Township benefit from an award-winning school district that prioritizes academic excellence and student well-being. With a focus on providing a secure and nurturing environment, Macomb Township's schools are the perfect foundation for your children's educational journey.
Beautiful Parks and Recreational Opportunities
Nature enthusiasts will love Macomb Township's numerous parks, walking trails, and recreational facilities. From serene nature preserves to bustling sports complexes, there's always something to explore and enjoy outdoors in this picturesque township.
Shopping, Dining, and Entertainment Galore
For those who love to shop, dine, and be entertained, Macomb Township has it all. With a variety of shopping centers, delicious restaurants, and entertainment venues, you'll never run out of things to do in this vibrant community.
The Top Hottest Neighborhoods in Macomb Township
Discover the top five hottest Macomb Township real estate neighborhoods. And each offering a unique blend of amenities, charm, and character that appeals to a variety of homebuyers.
These neighborhoods have caught the attention of many due to their desirable features, making them popular choices for those looking to settle down in this vibrant community.
1. Bayberry Drive.
Bayberry Drive is a beautiful street located in Macomb Township, known for its picturesque, tree-lined setting and well-maintained properties. Moreover, the area offers a variety of single-family homes, aimed at families and individuals who are looking for a calm neighborhood with a close-knit community.
Key features: Safe and welcoming atmosphere for families and residents of all ages, situated near top-rated schools in the Macomb Township area. Also, easy access to numerous parks, walking trails, and recreational facilities, perfect for outdoor enthusiasts and those looking to stay active.
Ideal for individuals seeking a peaceful neighborhood with a strong sense of community
2. Valley Forge.
Valley Forge is a charming neighborhood known for its well-maintained properties, tree-lined streets, and a strong sense of community. However, the area offers a variety of single-family homes, making it an attractive option for families, retirees, and individuals seeking a peaceful and friendly environment.
Key features: Quiet streets, low crime rates, and welcoming neighbors, located near highly-rated schools, convenient access to various shopping centers, grocery stores, and dining options, ensuring that all your necessities and entertainment needs are within reach.
Ideal for outdoor enthusiasts, families with school-aged children and individuals looking for a strong sense of belonging and camaraderie.
3. Mitchell Lane.
Mitchell Lane is a delightful neighborhood known for its attractive homes, tree-lined streets, and welcoming atmosphere. So in the area, there are various single-family homes that would suit families, retirees, and anyone who desires a welcoming and serene atmosphere.
Key features: Safe and family-friendly atmosphere, highly-rated schools in the area, access to numerous parks, walking trails, and recreational facilities, ensuring plenty of outdoor activities for you and your family.
Ideal for families with school-aged children, and individuals seeking a peaceful neighborhood with a strong sense of community.
4. Beacon Square.
Beacon Square is a sought-after neighborhood known for its family-friendly atmosphere, beautiful homes, and access to top-rated schools. However, this well-established community offers a mix of single-family homes and townhouses, with tree-lined streets and well-maintained properties.
Key Features: Top-rated schools, close proximity to parks and recreational facilities, and easy access to shopping centers and restaurants.
Ideal for first-time homebuyers, and those seeking a strong sense of community.
5. Waldenburg Heights.
Waldenburg Heights is an up-and-coming neighborhood attracting homebuyers with its modern amenities, new-construction homes, and convenient location. So this neighborhood features a variety of contemporary single-family homes with open floor plans, energy-efficient systems, and customizable options.
Key Features: New construction homes, close to major highways for easy commuting, and a variety of shopping, dining, and entertainment options nearby.
Ideal for professionals, young families, and those seeking modern living in a thriving community.
Real Estate Listings in Macomb Township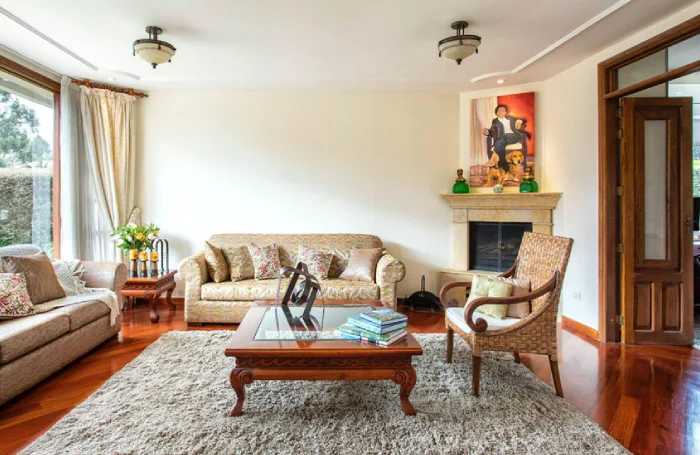 To find your dream home in Macomb Township, it's essential to explore the available real estate listings. Several reputable websites and real estate agents specialize in Macomb Township properties for sale.
Here are some tips and resources to help you navigate the Macomb Township real estate market effectively:
Work with a Local Real Estate Agent: Partnering with a local real estate agent who specializes in Macomb Township properties can be invaluable. So they have extensive knowledge of the area, neighborhoods, and current market trends, ensuring you find a home that matches your preferences and budget.
Browse Reputable Real Estate Websites: You can browse Macomb Township homes for sale on several reputable websites such as https://realtyconsultants.info/communities/macomb/macomb-township/. These platforms allow you to filter properties by price, size, location, and other features, making it easy to narrow down your search and find homes that meet your criteria.
Sign Up for Property Alerts: Many real estate websites gives the option to sign up for property alerts, notifying you when new listings that match your preferences become available. So this is a great way to stay informed about the latest Macomb Township properties for sale and ensure you don't miss out on your dream home.
Attend Open Houses and Showings: Visiting open houses and scheduling private showings with your real estate agent is crucial to finding the perfect home. This allows you to get a feel for the property, neighborhood, and surrounding amenities firsthand, helping you make an informed decision.
Be Prepared to Act Quickly: The Macomb Township real estate market can be competitive. So it's essential to be prepared to act quickly when you find a property you love. Having your finances in order, a pre-approval letter from your lender, and a knowledgeable real estate agent by your side will ensure you're ready to make an offer when the time is right.
Variety of Macomb Township Homes for Sale
Macomb Township's housing market offers a variety of properties, ranging from cozy single-family homes to luxurious estates.
With its selection of well-maintained neighborhoods, beautiful parks, and convenient amenities, this vibrant community is the perfect place to call home.
Charming Starter Homes
Ideal for first-time buyers, Macomb Township features a range of affordable and cozy starter homes.
In addition, these properties often offer a perfect balance between comfort and affordability, providing a solid foundation for homeownership.
Spacious Family Homes
Macomb Township is home to a variety of spacious family homes that cater to growing families or those who simply love having extra room.
But these properties often feature larger yards, multiple bedrooms, and additional living spaces, providing the perfect setting for creating lasting memories with loved ones.
Luxury Estates and Custom-Built Homes
For those seeking a touch of elegance and sophistication, Macomb Township boasts an array of luxury estates and custom-built homes.
These properties offer high-end finishes, unique architectural designs, and top-of-the-line amenities, ensuring a lavish lifestyle for discerning homeowners.
Low-Maintenance Condos and Townhomes
Busy professionals and downsizers alike will appreciate the selection of low-maintenance condos and townhomes available in Macomb Township.
Moreover, these properties provide a convenient, hassle-free lifestyle without sacrificing comfort or style.
New Construction Homes
If you're looking for a brand-new home with modern features and the latest design trends. Macomb Township has plenty of new construction properties to choose from.
However, these homes offer energy-efficient systems, open floor plans, and customizable options to suit your preferences.
Factors to Consider When Looking at Real estate listings Macomb Township
When browsing real estate listings Macomb Township offers, it's essential to consider various factors that can impact your home-buying experience and overall satisfaction with your new property.
 Here are some key factors to keep in mind:
Location and Neighborhood: Consider the neighborhood's proximity to schools, shopping centers, parks, and other amenities that are important to you. Research the area's safety, walkability, and sense of community to ensure it aligns with your lifestyle and preferences.
Property Type: Determine which type of property best suits your needs, whether it's a single-family home, townhouse, condo, or new construction. Each property type comes with its own set of advantages and maintenance responsibilities, so make sure you're prepared for the commitment.
Budget and Financing: Establish a realistic budget based on your financial situation and get pre-approved for a mortgage before starting your search. So this will help you focus on properties within your price range and make the home-buying process smoother.
Home Features: List must-have features and amenities you want in your new home, such as the number of bedrooms, bathrooms, square footage, yard space, and any specific architectural styles or finishes. However, this will help you narrow down your search and ensure your new home meets your expectations.
Potential for Resale or Appreciation: Consider the potential for your property to appreciate in value over time or its resale potential. So look for homes in up-and-coming neighborhoods, near desirable amenities, or those with features that are popular among buyers in the area.
School District: If you have children or plan to start a family, research the local school district's quality and reputation. So a good school district can not only benefit your family but also positively impact your property's value.
Commute and Accessibility: Evaluate your daily commute to work or other frequent destinations and consider how your new home's location will affect your travel time. Also, assess the availability of public transportation options and major highways nearby.
Property Condition: When looking at real estate listings in Macomb Township, pay close attention to the property's condition and any necessary repairs or updates. Factor in potential renovation costs and decide if you're willing to take on a fixer-upper or prefer a move-in ready home.
Wrapping Up
In conclusion, Macomb Township is a thriving community that offers a variety of neighborhoods, each with its unique features and charm. However, the strong sense of community throughout the neighborhoods of Macomb Township fosters camaraderie and a sense of belonging, making it an ideal place to call home.
With its blend of suburban comfort, safety, and convenience, Macomb Township is a wonderful choice for anyone looking to settle down in a vibrant and flourishing community. So, what are you waiting for? Dive into the world of Macomb Township real estate and discover your dream home today!