With the active usage of innovative technologies, consumers can now easily find socially present brands that can meet their expectations. While this new trend benefits the customers because they have more options, this condition might reduce the market share of organizations that don't promote their businesses online. As a result, they won't sustain the loyalty of their existing clients, and they might be able to expand in newer markets, which affects their market share.
As modern customers are now actively using digital platforms, entrepreneurs must establish a solid online presence to create awareness for their startup brands. Therefore, you must take advantage of engaging channels like YouTube to help your ideal audience discover your video content through search engines and generate qualified leads. In addition, you can gain higher conversion rates, reach a broader market, and boost your competitive edge.
This article provides four strategies for using YouTube to promote your startup company.
Find What Your Viewers Enjoy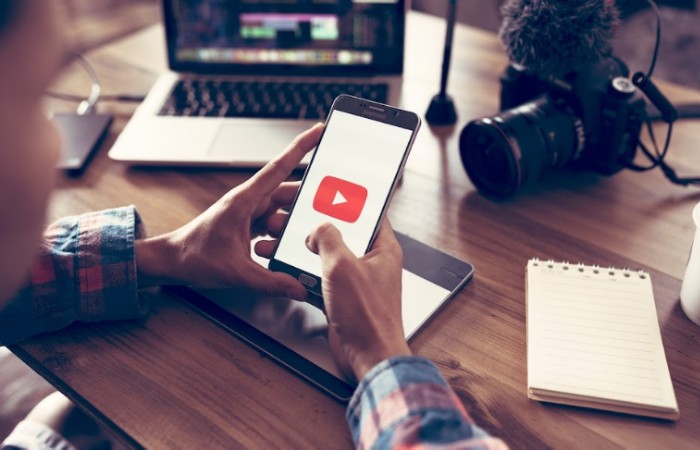 Before expecting your promotional content to blow up on various social media platforms, you have to ensure that you're resonating with the preferences of your ideal audience. Understanding their wants and interests will allow you to create an effective YouTube marketing strategy and encourage them to subscribe to your channel. Once you learn what they want, you can use these insights to produce content that can offer valuable resolutions to their pain points, which urges them to try your products and services.
To discover what your audience craves, you have to take advantage of social media analytics that will tell you which content marketing campaigns are effective or need enhancement. You may ask your blog subscribers what type of video content they want to see you sharing to receive personal insights about what they prefer seeing on your YouTube channel. Alternatively, you should run an in-depth competitive analysis using sites like Earthweb.com to watch their latest video content to see what works best for a similar audience.
Produce Informative Videos
Once you know what your ideal viewers prefer subscribing to, you should develop a video content marketing strategy that aligns with their preferences. Therefore, you need to produce videos that can answer the most common questions of your customers to gain their trust, allowing you to establish solid relationships with them. Additionally, publishing informative content might make your brand the leader in your niche, which will help you attract more leads and qualified investors who can expand your small business.
As there are 2 billion people who actively use this video-sharing platform, you have to ensure that you're offering them valuable content. You must create a video marketing plan that includes your goals and measurable objectives to have a direction as you produce these informative videos. Also, you have to compose a video script to represent your brand image and help you develop compelling explainer videos to instruct your audience.
Create Engaging Titles And Thumbnails
The title of your YouTube video content is one of the most vital pieces of metadata in optimizing search engine rankings. When online users look up a specific tag that can provide a solution to their pain points, they're likely to click on videos with professional-looking titles. Without engaging titles, your ideal customers might skip your content, which pushes search engine algorithms to place your videos under the results pages.
Aside from engaging titles, you also have to produce clear and inviting thumbnails that will encourage your viewers to watch your videos. With that, you have to add title text to deliver context that will help you explain the exact objective of the video and use the best font style with unique colors. Additionally, you have to choose a relevant image to represent the content that provides you with an opportunity for your ideal audiences to relate their preferences and pain points with your brand.
Engage With Your Community
After having an effective content marketing strategy and gaining a lot of views, you have to engage with your community to encourage your audience to be more participative. Doing so will help you enhance learning while boosting their satisfaction as they watch your videos on YouTube, which creates positive experiences with your brand. As a result, they might become your brand ambassadors who can publish user-generated content (UGC) that will generate buzz and build more referrals for your marketing campaigns.
To actively engage with your community, you have to encourage your audience to enable notifications so that they can receive real-time updates about your YouTube channel's latest activity. After that, you should explain the purpose of your page on your community tab to welcome your new subscribers and make them feel appreciated. Furthermore, you need to use other social media platforms to promote your informative videos and create a communication channel for your followers.
Key Takeaway
As a small business entrepreneur, you must make a solid online presence to help your ideal audience and existing customers easily find your brand. Using these four effective video content marketing strategies, you must use YouTube to promote your small business. Once you do so, you might create a community of loyal fans who will recommend your channel to their colleagues and gain more leads for your brand.