Digital marketing campaigns drive business growth and boost return on investment (ROI). Having a solid digital marketing plan is crucial to come up with the necessary actions to arrive at an effective strategy targeted to your audience.
Planning Effective Campaigns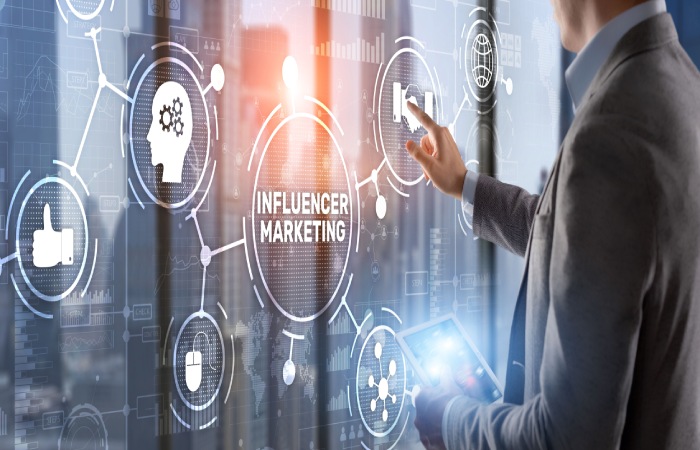 You need to align your marketing goals with your revenue goals to arrive at the best strategies. In this article, you'll learn how to plan your campaigns like a digital marketing expert. You need to align your marketing goals with your revenue goals to arrive at the best strategies. Whether you're a seasoned marketer looking to refine your skills or a newcomer eager to learn digital marketing, this blog will provide you with valuable insights and tips to plan your campaigns like a true expert.
1. Have Clear Goals And Objectives
What's the overall goal of your campaign? What are the specific things you want to achieve? You need to answer these questions to come up with clear objectives. For each digital marketing campaign, setting three to five clear goals is feasible.
It is a detailed process, so an expert in a digital marketing company usually carries it out. Therefore, if you want to get the most out of your digital marketing campaign, you should never miss important aspects like setting your key performance indicators (KPI). Define your KPI for each campaign and map your goals to determine its success rate.
Here are the important considerations when defining your goals and objectives:
Your target audience
Duration of the campaign
Measures to determine the campaign's success
2. Define Your Marketing Budget
Your digital marketing campaign won't proceed as expected without setting the right budget. Digital marketing experts must ensure cost allocation isn't too tight, keeping ROI in mind.  Here are the questions you need to ask:
Where will you get the funds?
How much budget can you allocate to your digital marketing campaign?
How long will the allocation sustain your campaign?
3. Create Audience Persona
Are you familiar with the buyer persona or ideal customer? If yes, then the audience persona also has the same concept as it represents the attributes, characteristics, and behaviors of people who'll experience your digital marketing campaign. You should understand their goals, needs, and struggles related to the product or service you're trying to promote.
By creating your audience persona, you'll be able to draw out the best channel for its strategies. Some examples of marketing channels you might want to use include content marketing, email marketing, social media marketing, or paid ads. In addition, you'll be able to determine the relevant theme and keywords suitable in creating content for your strategies aligning with your audience.
4. Make Your Content
Good digital marketing content helps users, drives awareness, and converts visitors. If you're writing an article or uploading images and videos for your digital marketing campaign, it's crucial to keep these things in mind:
Search Engine Optimization (SEO): Create optimized content using the right keywords, links, and placements. Hiring an SEO agency may be in the best interest of your campaign. They can create a strategy that will help get your campaign found online and increase traffic.
There are many SEO tools online you can use for free. Paid versions of SEO tools are available with additional helpful features.
Engagement: Whether you're creating content for social media marketing, email marketing, or content marketing, you need to keep your audience engaged. Personalize your approach to make a mark and avoid rejection.
Relevance: Your content should be relevant to the goals and help overcome challenges your audience may face. In this way, they'll be more receptive and responsive to your marketing efforts.
5. Implement Strategies
Planning your digital marketing campaign like a pro entails strategic implementation, which involves the right timing and distribution planning. Set a time frame and match your objectives with the scheduled target date of completion.
You can transform your digital marketing content ideas into real assets with proper distribution planning. How will you introduce the content? For instance, you can launch its content in your blog post with the link embedded in your social media page.
6. Test And Report
It's important to measure the results of your campaigns via KPIs. Use analytics, split testing, and other helpful tools and techniques to test your campaigns and present results.
Create statistical data in graphical presentation or any doable method you prefer, and then present it to your marketing team. In this way, you can check the performance of your short-term and long-term campaigns. While you have less chance to improve short campaigns due to time, you can use the results to improve your future campaigns.
Conclusion
When it comes to planning your digital marketing campaigns like an expert, you need to create a good plan. Using the right tools and proven techniques can also go a long way. Keep yourself updated with the latest trends and don't forget to test progress and results. In this way, you'll be more objective in making digital marketing strategies and decisions like a professional.