SEO Agency: Brand visibility is essential when organizations launch new products and services. If this marketing strategy is effectively planned and executed, it can drive customers' decisions as they differentiate between various companies. The result will be more repeat purchase transactions, which can help your company, along with your brand, expand its market share.
On the other hand, search engine optimization (SEO) is an important digital component that enhances the organic visibility of a website. The main objective of this tool is to improve the quality of traffic to pages through onsite changes. Effective SEO helps elevate the presence of your brand by ensuring its favorable placement.
SEO ensures the visibility and awareness of your brand. Therefore, you'll need to partner with the right service provider that will help you attract more website visitors. So, this article will provide you with four surefire tips that will help you find a trustworthy and excellent SEO agency in Toronto.
1. Read Company Reviews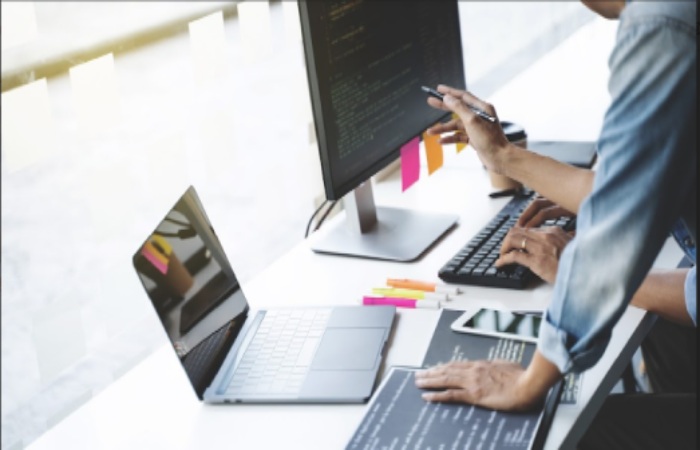 You can measure the performance of an organization by reviewing its previous output, such as positive client reviews and a strong portfolio. You must assess if they can prove their worth and expertise on various results pages. Indeed, customer reviews can provide you with sufficient insights into whether or not an SEO agency in Toronto is credible.
For more adequate information, you may consider requesting case studies from each agency. Additionally, you should ask for references to get a feel of the agencies. Reputable SEO companies are capable of putting you in touch with an existing client so you can ask questions.
For example, you can ask the client if they're receiving accurate reports regularly, showing the performance and growth of their SEO. Also, their deliverables need to include sites that have authentic do-follow backlinks to their pages. Furthermore, they should provide details about keyword rankings and website traffic analysis.
Another thing you must consider is if the existing client has been ranking for target keywords on the first search engine results pages (SERP). Additionally, you must determine if their consumers say they found their website through a search. If the answers are all positive, then you should partner with an SEO Toronto company.
2. Beware Of Unrealistic Pitches
There are many components that identify search engines, which are usually outside of anybody's control. In most cases, your competitors may be targeting your brand name. With that, suspicious SEO agencies promise immediate results and resolutions within unrealistic time frames.
One thing you must learn is that there's no secret ingredient in SEO. More so, there isn't a single company that knows how to instantly boost the digital presence of your brand without providing clear strategies. However, there are some agencies that might lure you into their expensive SEO tactics by talking about unrealistic pitches.
An excellent way to combat this situation is by checking the rankings of the agency on search engine results pages (SERPs). If the agency doesn't rank high enough on the first page for your location, then you can't expect them to help you improve your SEO.
Alternatively, the best agencies know surefire ways to boost your website's ranking because they know how to make it work for themselves.
3. Book A Consultation
Regardless of your location, you should ask for a consultation. Normally, reputable SEO agencies will be happy to conduct a thorough analysis of your niche. In turn, they can reveal some effective strategies that they've used for previous customers.
Online consultations will show you the level of creativity and passion of their SEO team. Doing so allows you to analyze their attitude, communication clarity, and sales tactics. In turn, this opportunity to connect with an agency will help you establish a strong foundation with them.
If you're close enough to the address of the agency, you must consider visiting their team face-to-face. Doing so allows you to get a more intuitive feeling about the people involved in the SEO process. As a result, this situation brings all members onto a single page from the start, which saves time and resources.
4. Determine An SEO Budget
Your SEO budget relies heavily on the capital of your organization. That said, you shouldn't use the services of an agency if you can't afford them. While they can help you improve your brand's visibility online, not all page visitors are easily convertible.
You must consider devoting a quarter of your marketing budget to digital marketing strategies like direct mail, social media, and data analytics. Then, you should set aside another quarter for SEO.
Applying this strategy allows you to equally distribute your online advertising tactics across various platforms rather than allocating a bulk percentage to one channel.
Key Takeaway
SEO revolves around a lot of complex components that you'll have to face alone if you don't have anyone to help you. That said, you'll have to find the best SEO agency in Toronto that will conduct an in-depth analysis of your industry. In turn, they can devise effective digital marketing strategies that will ensure the success of your brand.