White Paper Definition
A white paper is a document that explains in depth a topic of interest to your target audience without explicitly advertising your company.
In other words, it is a guide in which, as an expert in the field, you help readers to solve a problem or need, avoiding "self-aggrandizement." The latter is very important since you will be merely making a brochure if you do not comply.
It does not mean that when you publish a white paper, you ignore the commercial interest. It is a marketing tool that aids you to sell without saying, "buy me."
A white paper is about your potential audience, positioning you as a benchmark in the sector and coming to you, instead of your competition, when they need your services.
What are the Benefits of a White Paper for the Author?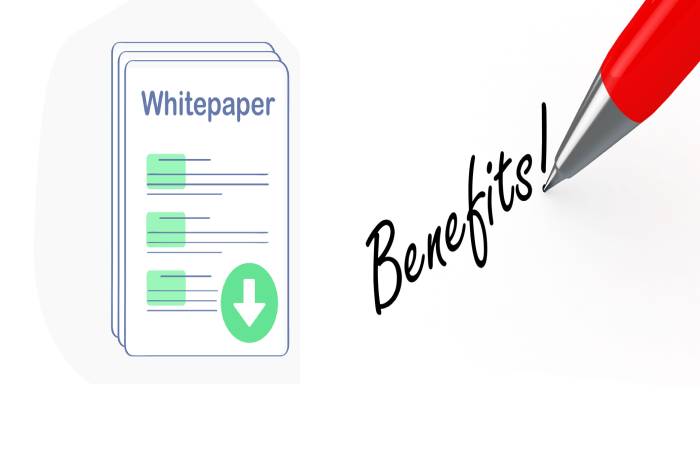 A White Paper allows you to synthesize knowledge on a topic to make strategic choices. In a company and the exercise of political life, the administration of a public institution, a White Paper is a basis for drawing up action plans.
Not only does the reader make a profit, but the author can also make a profit from a White Paper.
1. Have your Knowledge Recognized
A White Paper establishes the authority of its author and gives credibility to his level of knowledge.
It is also what separates it from additional, less prestigious types of communication documents, such as a press release.
If the author is an average person, the White Paper becomes a real personal marketing tool.
If the author is a legal person, such as a company, he values ​​its knowledge and know-how.
2. Spread your Message
An expert may need to spread his message for several reasons:
Pedagogical Reasons: you want to spread your knowledge, raise awareness about the importance of a topic, etc.
Political or Strategic Reasons: here, the author participates in the strategic choices they must make for the near or distant future.
Business reasons: It needs to sell your solution, your knowledge.
How to Create a White Paper?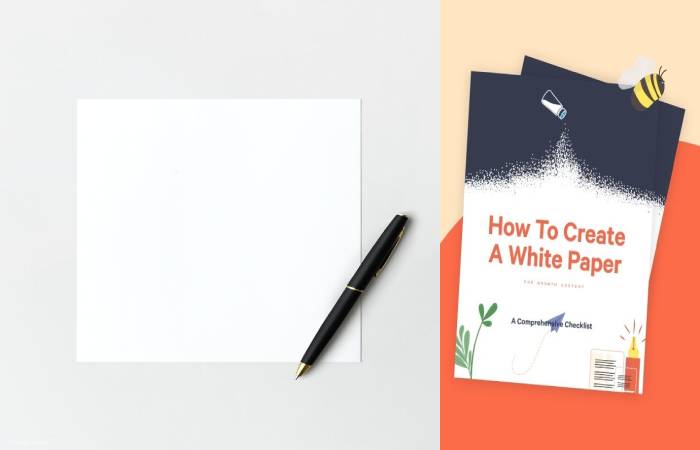 1. The Theme
It is a causal factor for the success or failure of the white paper. With this document, you have to make sure you answer any questions from your potential clients.
In this sense, it is advisable that, first of all, you have your audience well identified.
Then, you will have to research it to find out what your interests are.
For this, you can consult their reference media, in addition to asking them openly through the newsletter or your social profiles.
For example, if you are going to write about marketing, it can help you enter one of the Facebook and LinkedIn groups dedicated to the sector.
There you will find the most frequent questions, and you can dedicate your guide to solving them.
Once you have decided on the argument, it recommends that you validate it with the audience.
Ask those same groups and media if the public wants a white paper about that particular topic.
2. The Script
You can't beat around the bush. As I said initially, you have to generate quality content: each of the words your audience reads should be worth it. There is no specific extension.
The only important thing is that you make sure to solve the doubts of your audience.
Therefore, it is essential that before starting to write, you prepare a script with the points you want to address. So you won't forget anything.
3. The Writing
Who is going to write the book? If you're not good at writing, delegate this task. You can order it from a specialized journalist or copywriter.
Another option is to do it yourself and then have the text checked by a professional.
Also, this type of document lends itself to the participation of various collaborators and partners.
Creating a white paper takes a lot of work, so joining forces can be a great idea.
4. The Design
As in the previous case, leave this task in the designers' hands is the best alternative.
However, if your budget limit and you don't have that opportunity, you can use tools like Canva or Freepik, which will help you with the graphic elements.
When it comes to layout, Indesign is a good ally although, if you have never used it, you will need some training.
5. Diffusion
Once you have created the product, you have to work so that it reaches the right people.
Also, it would help if you made an effort profitable. It doesn't necessarily mean that you have to price it cheaply.
White papers are an excellent recruitment tool.
If you demand their email address from users in exchange for accessing content, you will be able to create a precious database of potential customers.
When spreading the guide, use your means, such as the web or social profiles.
Beyond that, it recommends expanding your reach with segmented advertising in networks or collaborations with media in the sector.
How to Manage White Paper Realization?
1. The Interested Parts
One or more experts on the subject: If there is a "leader" on the team, they must identify
A person who has authority: If he is not part of the team of experts, the employer, the boss, or the director must involve in all cases, not in the realization, but the strategic stages of the project. Your responsibility is engaged.
A graphic artist: It will ensure the presentation and visual identity.
A copywriter: It ensures consistency and writing quality. The writing should entrust to a writing specialist.
You must be able to understand the background, providing the form. We can go to an external writer for the report.
Advantages: Impartiality, availability, editorial knowledge.
Disadvantages: It low confidentiality (possibility of having a confidentiality obligation signed), ignorance of its structure's culture (except if you have the habit of working with the editor in question).
2. The stages
Definition of the topic, the objectives, the deadlines.
Constitution of an editorial committee (experts, editors, managers) will meet at each strategic stage.
Preparation of the summary (primary location) with the division of tasks.
Gathering source documents and experts' interviews if the information no longer exists in written form. Including visual documents intended to be integrated into the document (with verification of the rights of use).
Rewriting of the different parts. The aim here is to define which information goes in which features, to avoid useless repetitions (a real danger in an extended format like a White Paper).
Preparation of a first graphic letter.
Completion of the writing and final reading.
Collation, PDF storage usually.
Dissemination: on the company's website, an announcement on social networks, and the press.
Also Read: Email – Definition, Characteristics, Uses, Types, and More