A YouTube downloader is a tool that enables you to save videos from YouTube to your device. However, you'll need a powerful video downloader to save YouTube videos for later viewing. To assist you in choosing the best, we've compiled a list of the best 10 YouTube downloaders for Mac. Are you ready to dive in?
1. Btclod
Mac users can trust and rely on Btclod to download YouTube videos for free. Though, Android and Windows users can also use it. It is a cutting-edge tool that works with high-definition and low-definition file formats. Moreover, it features full album downloads, batch downloads, subtitle downloads, and YouTube to Mp3 Converter.
Mac users can use this YouTube video downloader to download any videos they want on Youtube and other platforms such as TikTok, Twitter, Instagram, and Facebook. Furthermore, it does not restrict the number of downloads or conversions. Btclod also works with many other web browsers. And it means you can easily download videos from YouTube with only a few taps. No wonder, Btclod is popular and widely used nowadays. If you're intrigued, you can visit the site today!
2. iTubeGo YouTube Downloader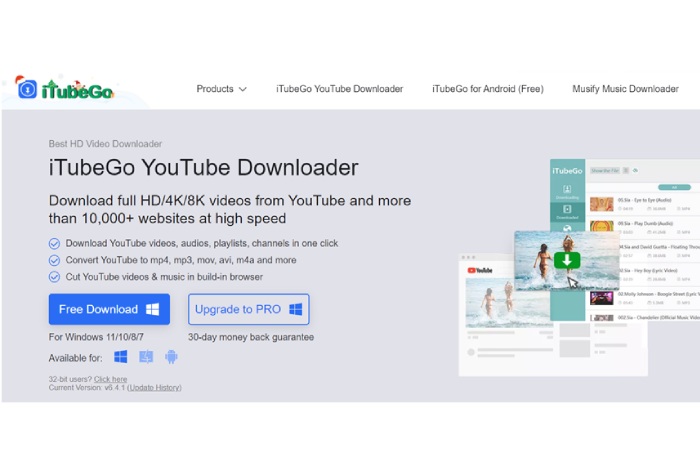 iTubeGo is yet another leading downloader in the list, which is available for Mac. You can access videos on YouTube and several other music and video streaming sites, such as Facebook, FreeSound, TikTok, Instagram, and others. You can turn and save videos in any format you prefer, including  MP3, WAV,  AAC, MOV, AVI, and more. You may even download YouTube videos in 8K resolution, but you must get the premium version.
iTubeGo also lets users save YouTube compilations, channels, and dozens of videos with a couple of clicks. It has a user-friendly interface that is incredibly convenient to use and a quick search feature that allows you to convert clips on youtube to MP3 for sharing.
3. YT Saver Video Downloader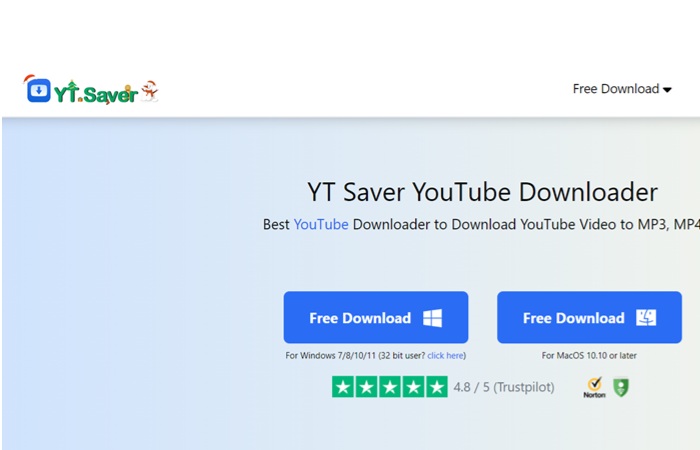 YT Saver is a multi-purpose downloader and converter that works on both macOS and Windows. It supports around 10,000 sites online, including YouTube, Vimeo, Spotify, Instagram Dailymotion, and TikTok. You can conveniently download video content, music tracks, whole playlists, and streams.
YT Saver is also an excellent converter with a fast conversion speed. You can turn clips into MP4, MP3, MOV, WMV, and many other file types without compromising the quality. It also showcases a search feature that allows you to look for videos from other websites. YT Saver includes built-in video-cutting tools that will enable you to stitch YouTube clips.
4. Pulltube YouTube Downloader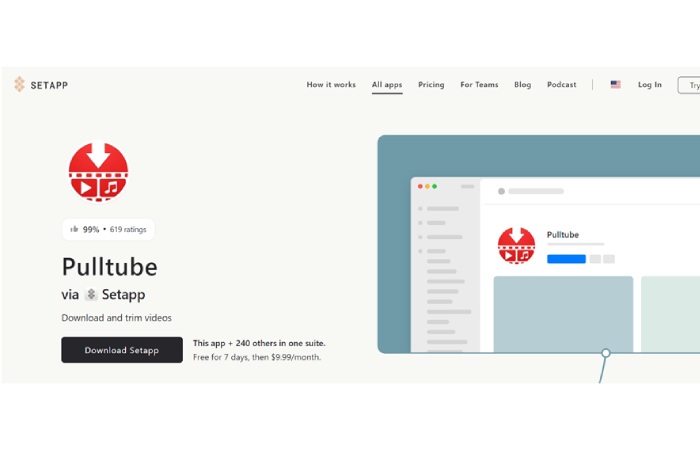 Pulltube is a popular Mac software for downloading videos and audio files from popular websites. YouTube, Dailymotion, Vimeo, and many other sites.  Simply pasting or drag the link into the input field to get started. You can also add Pulltube as a browser extension to simplify downloading.
Pulltube has a user-friendly interface and a slew of great features. Gesture control, video trimming, and video clipping are great features. Furthermore, Pulltube includes a built-in video converter that lets you save video content as MP3 or MP4.
5. Downie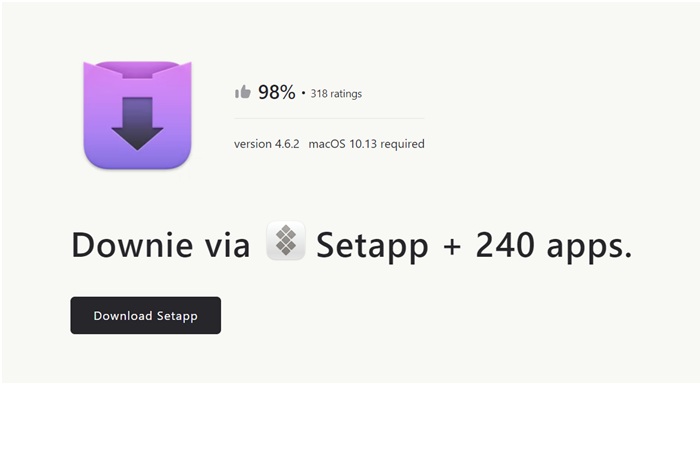 Downie allows you to download video content from around 1,000 various websites, such as Instagram, Vimeo, Facebook, and YouTube. Furthermore, the list of supported social media channels is rapidly expanding, making Downie one of the best YouTube video downloaders. This tool lets you save videos from YouTube even without opening their webpage. You can lookup at Youtube clips within the app — kudos to its built-in search feature. In addition, a browser extension is available to speed up downloads. Downie is simple to use with manageable options. The app, however, necessitates a device running macOS 10.11 or afterwards.
6. 4K Video Downloader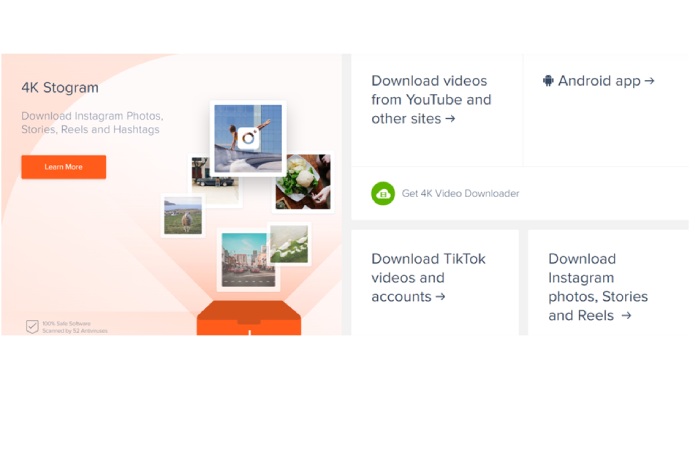 4K Video Downloader is an unexceptional video downloader tool that has been popular due to its "Smart Mode." It's a quick fix for eliminating copy-paste processes without adding or running other programs in the context. If subtitles are essential to you, you can also choose different ones.
There are multiple options, but if you are wary of chrome extensions or background-running apps, 4K Video Downloader is a great alternative. It has a free version though it has a limited number of downloads.
7. WinX HD Video Converter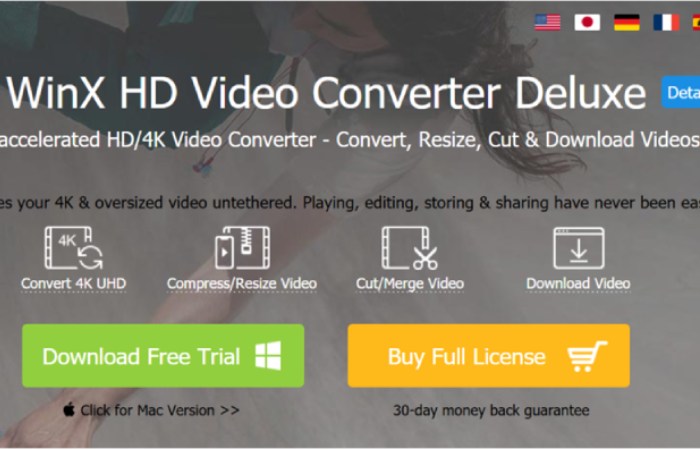 WinX is a well-known YouTube downloader. However, it supports a wide range of platforms and formats. Some insist this makes WinX one of the best YouTube video downloaders, while others assert that it is incredibly complicated. Irrespectively, it's a reliable and safe YouTube downloader.
However, bear in mind that WinX is a paid tool: the free trial period is short, encouraging you to buy the license. You can get the licensed WinX version for 30 dollars if you're lucky, but if not, you'll have to pay a whopping $45.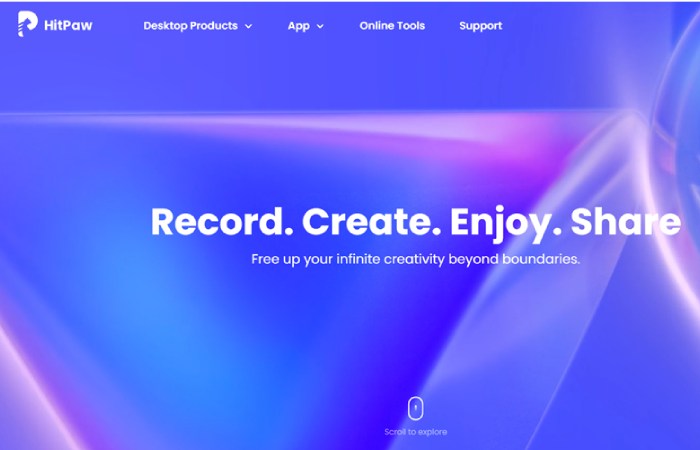 8. HitPaw YouTube Video Downloader
HitPaw is a premium YouTube downloader that encompasses many file formats, such as MP4, WMV, FLV,  AVI, and many others. You can save thumbnail images and captions from over 50 different languages and save videos in 4K quality. This YouTube downloader also converts Youtube clips to Mp3 files and allows for bulk downloads. HitPaw can also extract videos from other video-sharing sites such as  Vimeo, TikTok, and Facebook.
9. Wondershare UniConverter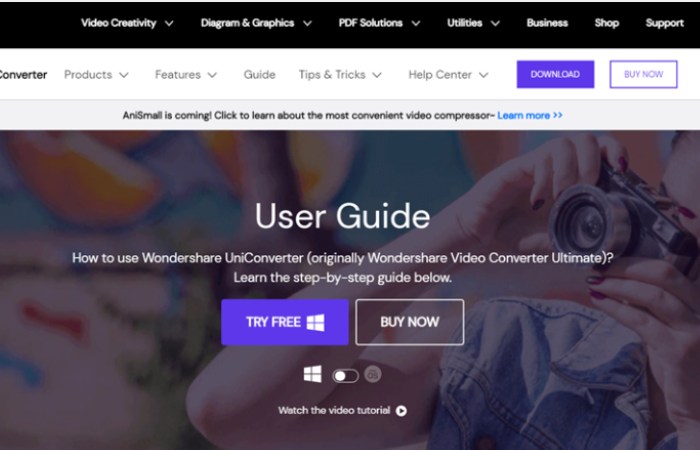 Wondershare UniConverter is a highly regarded YouTube downloader for Mac users that is accessible for free. However, a free trial version does not include additional features. The complete version costs $29.99. Among the numerous restrictions of the freemium model are advertisements strewn about. Fortunately, there isn't any malicious spyware present, only ad banners. In any case, this is one of the best  YouTube downloaders for Mac.
10. Softorino YouTube Converter 2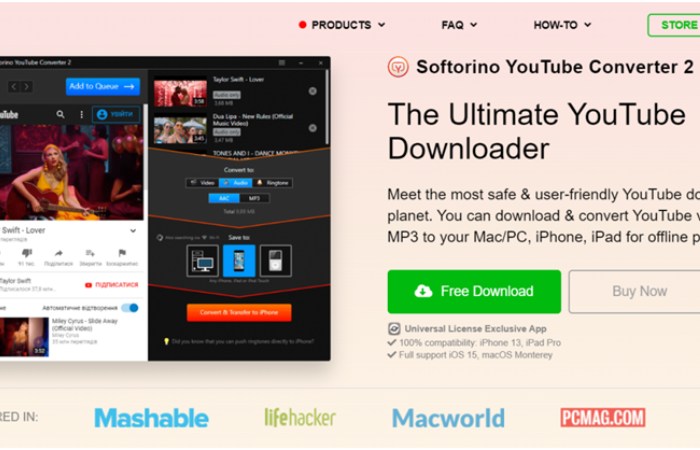 Softorino deviates from the norm by offering automatic detection for video thumbnails & tags. With the ability to quickly share files to iPhone/iPod, the tool caters to music lovers, and it might be the ideal YouTube video downloader for this reason.
Aside from that, it has the standard functionality you'd anticipate from a YouTube downloader for Mac. Softorino will suffice for queueing a large number of clips or videos. Unfortunately, it is only accessible on a subscription-based model: a month costs $9.95, slightly cheaper than YouTube premium.
Conclusion
Now that you've discovered the best 10 YouTube video download alternatives for Mac, you can freely download videos for offline viewing. All the listed YouTube downloaders in the article are excellent for downloading, and many of them include extra features such as converting to different formats, batch downloads, and more. You only have to fixate on your objectives and select the option that best corresponds to your needs. Choose wisely!