Running a company successfully requires much more than just taking care of the budget. It also involves providing the perfect services and products to the clients and, naturally, hiring the right people to complete all the necessary tasks and obligations. The hiring is perhaps the most difficult part, especially since we're all experiencing a lot of changes in the hiring process, changes requiring us to learn more on how to actually hire the perfect candidates.
This part is, of course, more difficult in some industries that in others, and that directly depends on the number of candidates that the market has available for those industries. When there's a shortage of candidates, finding the right people will definitely be more difficult, and that's precisely what the oil and gas industry is experiencing. Searching for executive employees in this industry is bound to be complicated due to the shortage in supply, but the process can get even trickier if you don't really know how to perform the executive search the right way.
It's not uncommon for people to not understand how to go through the executive search process, especially if they didn't have to do anything like this in the past. Understanding, though, what it is that's up to you and which steps you have to take so as to perform the search the right way and wind up with the perfect candidates is definitely important. Sure, you won't be going through all of this alone, as you'll have help that I'll mention later, but that doesn't mean you shouldn't take the time to understand the process at all. Even though someone else will be handling the most difficult part, you'll still need to take some crucial steps and understand how the executive search will be performed.
Figure Out Precisely What You Need
Starting the search without knowing exactly what you need won't quite be effective, as it's completely logical. Sure, you know what position you want to fill, but that's not enough to embark on the search for the perfect candidate. In addition to that, you need to analyze the challenges that are unique to the role you're advertising and to the entire organization, as well as determine the required abilities, skills and knowledge. This will help you develop the right candidate specifications and add all the necessary details about the role, the responsibilities and the company in general, so as to attract only the right clients and deter all of those that don't meet your criteria.
Think About Searching Strategies
After determining what you need in great details, you'll have to begin thinking of the searching strategies you should use. You need to know where to search and how to search for the right candidates, because simply placing an ad somewhere and hoping you'll attract the best talents is not the way things are done today. As every oil and gas executive search company will tell you, there's much more to the searching strategies than placing the ad, which is why checking out what https://hire-strong.com/ and similar companies can do for you is a must. Basically, your main searching strategy should include involving other people into the process.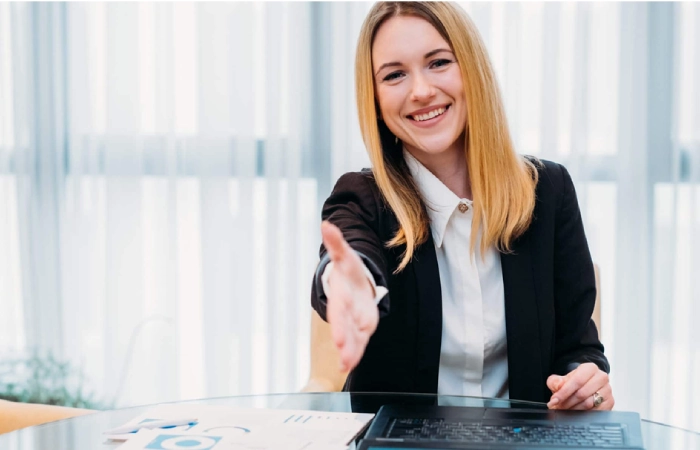 Hire Professionals to Do This for You
What do I mean by involving other people? If you thought I'm referring to including your friends that are ready to help, you were wrong. It's not the help of your friends you require, but the help of professionals. And, in case you can't guess what kinds of professionals I'm referring to, let me clear things up for you. There are companies working specifically in the industry of recruiting oil and gas professionals, and their services can be of great help.
To be even more precise, what you need to do is find a recruitment agency to be your partner in this entire process. Naturally, it has to be an agency that specializes in searching for oil and gas candidates specifically, as there's no point in working with those companies that don't have any experience attracting the types of candidates you actually need. That's basically common sense, though, so I'm sure you understand which types of professionals you need to be searching for to perform your oil and gas executive search and help you hire the best people.
But Make Sure to Find Great Ones
Even among those companies specializing in finding candidates for this industry, not all of them will be as amazing as you want them to be. What does that precisely mean? It's simple. Since not everyone will be amazing, it is your task to carefully select an amazing oil and gas executive search firm and thus be sure that they will do their jobs perfectly. Finding the most amazing company will, of course, require you to do research on different ones, checking their experience, their reputation, their track record, as well as their fees, as those are the factors that plays a role in the success of your entire hiring procedure.
They'll Attract the Right Candidates
Once you start working with these recruitment agencies, you'll get to relax a bit, as they will be in charge of crafting the perfect position and attracting the right candidates. A day in the life of a recruiter consists of carefully considering their clients' needs, fashioning the perfect job ads that will be appealing to the best talents, searching for those best talents across different platforms, interviewing different ones and narrowing down the pool of candidates for you. That's the simplified version of the obligations they have, but the bottom line is that they will connect you only to the best people for the job position you're offering.
And You'll Interview Them
You'll still have to do some interviewing of your own, but the good thing is that you'll interview only a small number of people, i.e. those best candidates, after the agency has filtered the list out. This will make things much easier and allow you to find the perfect oil and gas executives in no time. So, the main thing to remember is that going through this hiring process will require you to hire a recruiter.