Choosing a high-end corporate holiday gift for important clients can be a difficult task. They have most likely been receiving top-notch gifts from various companies for years, making it harder to choose a gift that will stand out from the pack. If you need some inspiration, here are 10 of the top high-end corporate gifts that are sure to impress any client:
High-Quality Custom Pen
A high-quality custom pen is a classic high-end corporate gift for a reason. Even in today's digital age, people still need a reliable pen for taking notes and signing contracts, and they think of your company every moment they look at the engraved barrel. Look for a pen that is made from high-quality metal construction, and that comes with a gift box or another form of elevated packaging so that it feels like a true executive gift.
Self-Heating Thermal Cup
One of the many daily annoyances of life is having to microwave a cup of coffee or tea that has gone cold while you took an important phone call. With the gift of a customizable thermal cup like the one from Ember, your corporate clients will never have this problem again. This cup keeps hot beverages at the perfect temperature indefinitely when left on the charging coaster and up to 90 minutes when left off the charger. You can choose from both metal and ceramic mugs — whichever ones your corporate recipients will prefer.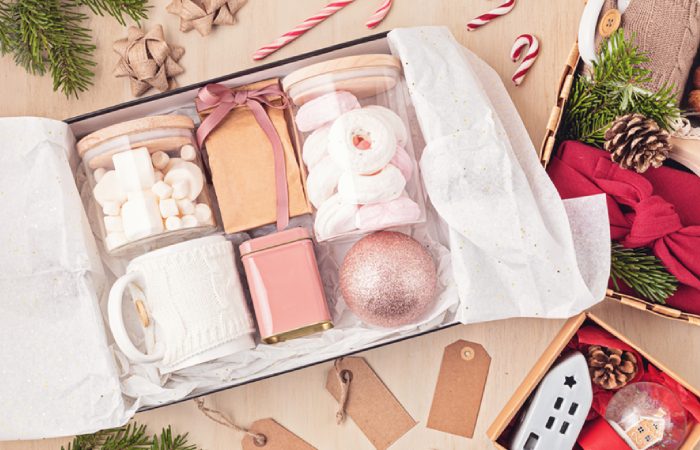 Gourmet Snack Sets
If you're confused on what to get the high-end corporate recipient who already has everything, then you really can't go wrong with a consumable item such as a gourmet snack box featuring artisan brands. (But, it is always a excellent idea to double check any allergies or dietary restrictions before sending a consumable gift, especially to a high-level recipient.) Pair it with a mixology kit for a comprehensive executive gift that will make an excellent impression.
Custom Bluetooth Headphones
If your high-end corporate clients are pretty techy, then they will surely appreciate a gift of customer Bluetooth headphones from a top audio brand. Custom AirPods Pros are always a top seller and a great option if you've never done them before. If you want an alternative to earbuds, executives could always use a set of over ear noise-canceling headphones for travel, such as the Bose Quiet Comfort. They will see your brand name every time they reach for their headphones.
The North Face Jacket
The North Face makes extremely high-quality outerwear, which is why their custom apparel are some of the best-selling corporate gifts year after year. You can always go with a classic The North Face vest; but if you're looking for something a little more unexpected, we recommend upgrading to a full-on puffer jacket instead. With colder weather coming up fast, this is an especially great corporate gift for the winter holidays and your recipients will get a lot of use out of it — not to mention rep your logo wherever they go.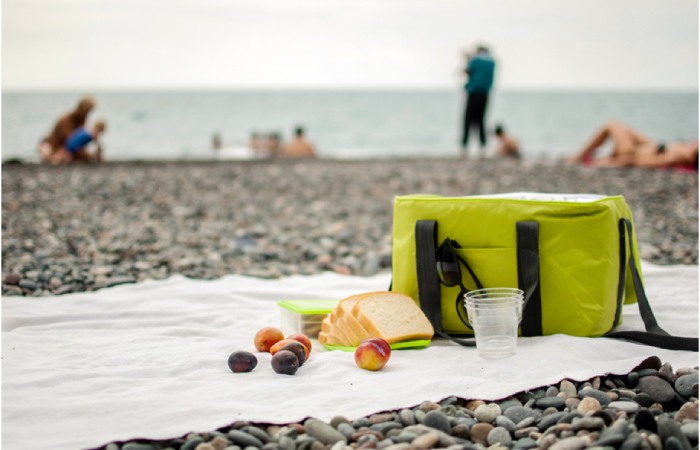 High-Quality Cooler
A high-quality cooler will last for several years and is a great corporate gift idea for the client who loves the great outdoors. You can choose a soft-sided cooler bag like the ones offered by YETI, which are great for picnics and outdoor concerts. You can also opt for a hard-sided rotomolded cooler like those made by Orca, which are perfect for long days at the beach or weekend camping trips. Both models offer a generous imprint area for your company branding, making this a unique and long-lasting corporate client gift.
Personal Massage Gun
If you're looking for a high-end corporate gift in the health and wellness space, then we definitely recommend considering a personal massage gun like those offered by Theragun. These guns harness the power of percussive movement to deliver a massage at home, no spa appointment needed. They come in multiple models at different price points with attachments to suit a variety of needs. Each one can be branded on the handle with your company logo for a memorable high-end corporate gift.
Custom Tablet
Another versatile tech gift idea is a custom tablet emblazoned with your company branding. Choose from a more affordable model like the Amazon Fire or splurge on a higher-end Apple iPad to really show your recipients how much you appreciate them. Remember to get a custom tablet case and other accessories to complete the gift and ensure that your branding will be visible at all times.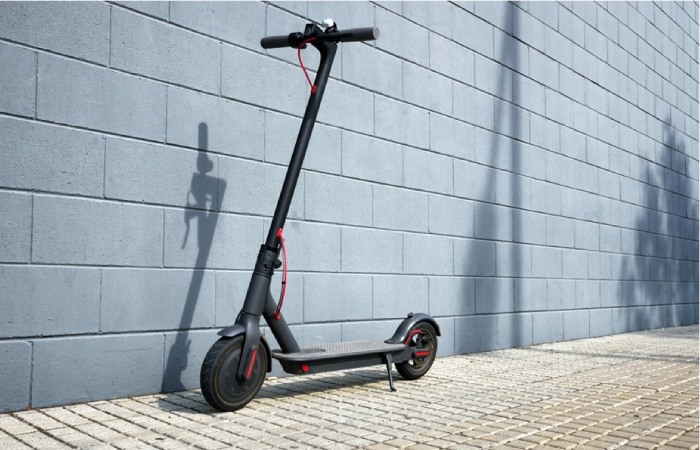 Electric Scooter
If you have a corporate client who lives in a city and is passionate about green transportation, consider giving them an electric scooter to help with last-mile trips. Due to the size of the scooter itself, this gift provides a big opportunity for highly visible custom branding. It also means that everyone they pass on the street will see your company logo, significantly increasing the branding impact of this gift.
Virtual Reality Headset
For the client who thinks the virtual world is the next frontier, give them a virtual reality headset such as that offered by Meta. This gift is a great option for the super-techy client who already has every other gadget they could want and is looking for the next big thing. For a truly impressive gift, give them not one but two custom headsets so that they can enter the virtual world with a friend and enjoy it together.
What is your favorite high-end corporate gift that you have either given or received? Let us know in the comments below so we can keep adding to this list!