What is Google My Business?
Google My Business is a Google instrument that lets any business to create its business listing, displayed publicly to users looking for a business in the sector in their area.
When someone searches in Google for something related to a commercial activity, such as "restaurants Barcelona" or "painter in Madrid," a special section appears among the search results with the three most relevant Google My Business tabs for that keyword.
For example, this is what appears when you type the keyword "restaurants Barcelona" in the search engine.
Advantages of Creating a Listing in Google My Business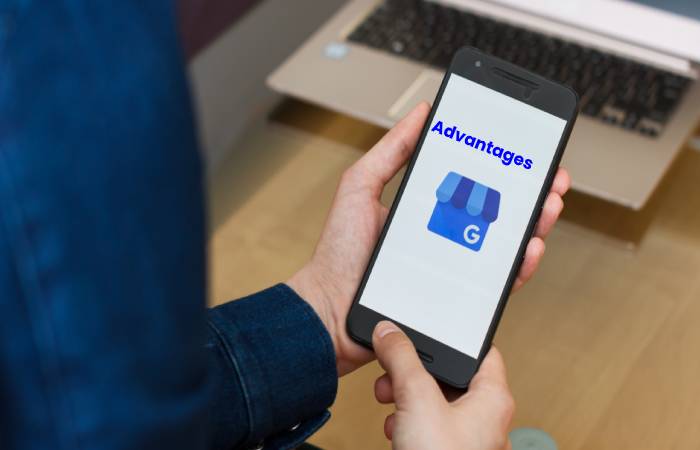 Creating your business file, whatever your business, has several advantages and no disadvantages.
To begin with, as we have seen in the previous example, Google has reserved a particular position on the first page to show the My Business tabs, so your business can have brutal visibility, regardless of whether your website is well positioned or not.
Above all, if you have a local business, one of the first things you have to do to gain visibility from the start is to create your listing on GMB.
Another advantage is that you can display information about your business: opening hours and days, website, phone number, address, and a page to make an appointment.
At a glance, the user has all the information they need to find or contact you.
And another of the strengths of having a listing on Google My Business is that your customers can give you ratings and reviews their experience with your business.
It turns into a good thing if you make an effort to offer fair treatment to customers and useful products or services.
Getting good reviews can help indecisive customers choose your business instead of going to the competition.
But there is also the opposite case. Suppose customers have not received a good deal or have not been happy with the products or services offered.
In that case, they can leave you negative opinions that will negatively affect future customers' decisions.
How to Give Visibility to your Google My Business Account?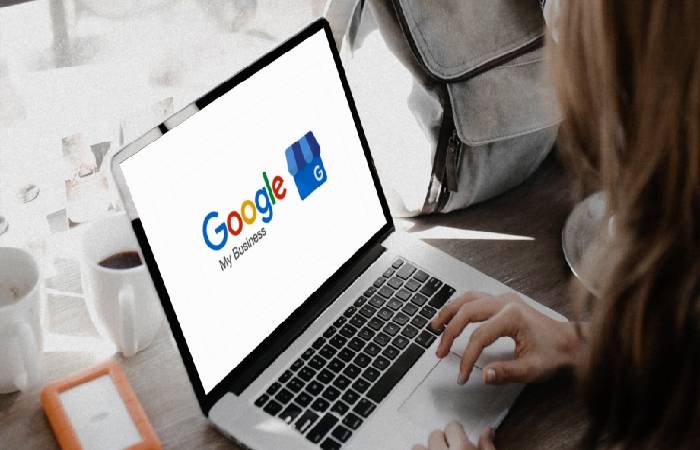 First of all, you need to create your business file. It is a simple process, but you can read how to appear on Google Maps with GMB, in case you need a guide with the tasks to carry out step by step.
Once created, there are several things you can do to increase your visibility against the competition.
As we have seen in the example image initially, Google only shows the user the first three businesses, which are the ones it considers most relevant to appear there.
Although later the user can see the rest of the business cards, the ideal is to appear in those first three results to obtain greater initial visibility.
These are the main things that are going to make your GMB file climb positions until it shows up in those first three results:
1. Upload Photos
Suppose you periodically upload photos or images related to your business.
In that case, Google will interpret this as a good sign since you keep your file updated by showing new information to your audience.
2. Write Publications
In Google My Business, you can write publications containing information about something specific to your business: offers, limited promotions, events you organize, etc.
The same thing happens with images. Writing publications will be a good sign for Google.
These publications also show the user and the rest of your business information, so you will receive more visits to your file if you manage to attract attention.
The duration of these publications is seven days.
3. Receive Positive Reviews
Positive reviews are the main factor for Google to improve the visibility of your My Business listing.
You can't do this directly, but what you can do is ask you're satisfied customers now to give you a good score and write a few lines about their experience.
Most will not fault anything to do you that favor.
As always, the success of your actions depends mainly on the competition. If your match does not work much on their Google My Business listings, you will have it easier than if they work daily and receive many positive reviews.
How can Sign up for Google My Business?
To register in Google My Business, you must follow these steps:
Have a Google account;
Login and access this link;
Fill in all fields;
Click on "continue";
Fill in the rest of the information that Google requests;
Verify account.
10 Tips to Optimize Google My Business Listing
Create a good outline, complete, and with details.
Make a description adjusted to your business (use keywords).
Add a virtual trip if you have a bodily business.
Expose all possible data (company name, report, phone, email, hours).
Answer and interact through the reviews.
Keep the information updated.
Add images and labels.
Add your website.
And also, add your location.
Inform about the news in the "publications" choice.
In short, Google My business is a stage that has become vital and ideal for those who want their business to be noticeable on the web, with a good number of features and tools.
In this way, Google My Business brands it easy for you to update your business info in Google Search or Google Maps and unify both stages in one.
If you want your online business to twitch up once and for all, do not hesitate to use this tool that Google puts in your hands. Do you already have a Google My Business account? Tell me in the commentaries section how it has helped your business!
Features of Google My Business
It allows you to inform your business information in Google Search, Google Maps, and Google+ from one place so that customers can contact you more easily.
You can add quality photos of your business to help customers discover it visually.
It gives the possibility to connect directly with your fans and clients by sharing news, events, and other important news on your Google+ page.
My business can keep you up to date with opinions about your business all over the internet and respond to Google reviews.
With custom statistics and integration with AdWords Express, you can see how people find and interact with your business.
Manage your data wherever you are with it Android app and the iOS app (available soon)
Functions of Google My Business
The functions of Google My Business are:
Show reviews  and ratings made by your clientele;
Receive information from your customers;
Give information to your customers;
Track   and statistics of your business;
Make virtual tourist tours of your business.
Also Read: Economy – Definition, Origin, Important, Objects, and More