Ezzocard is a virtual prepaid non-reloadable bankcard that is the only financial instrument that can be obtained remotely and anonymously online. It differs from plastic and virtual payment cards in terms of carrier type, as plastic cards can be used both online and in stores.
Virtual cards are a set of data, including card number, expiration date, security code, and pin code, that can only be applied to online payments, its a latest technology. The issuer services both types equally, and the beneficiary of payment does not see whether the money comes from a virtual or a plastic card. Ezzocard Payment Cards are not credit cards, but virtual prepaid cards operated by Visa or Mastercard and issued by banks in the US and Canada.
A Virtual Prepaid Non-Reloadable Bankcard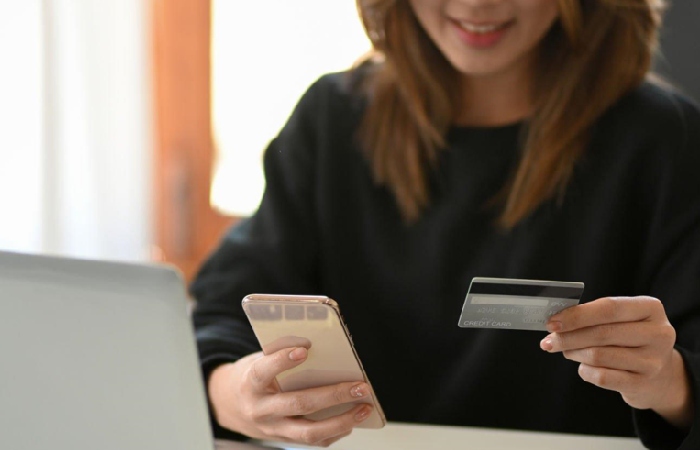 Payment cards have become increasingly important in our daily lives, especially as online shopping becomes more common. A virtual prepaid non-reloadable bankcard, also known as a virtual debit card, is a financial product that enables online purchases or transactions without the need for a physical card. These cards are issued by financial institutions or online payment service providers and are linked to a specific amount of money.
Key features of these cards include their virtual nature. Preloading with a specific amount of funds, being non-reloadable, and being considered more secure due to their lack of connection to the primary bank account. They also offer added anonymity as they don't require personal information beyond what is provided at the time of purchase. Typically, virtual prepaid cards have an expiration date. Making them suitable for online shopping, subscriptions, or other digital transactions where regular credit or debit cards may not be suitable.
Types of  Cards
Credit Cards: Credit cards enable cardholders to make purchases on credit. Basically borrowing money from the card issuer and promising to repay it, typically with interest. They often have a credit limit, and customers can opt to carry a debt from month to month.
Debit Cards: It a  connected to a cardholder's bank account and may be used to make purchases or withdraw cash. There is no credit involved. And money are deducted immediately from the cardholder's bank or savings account.
Prepaid cards are loaded with a set amount of money. And users can only spend the available balance. These cards are not related with a bank account and are frequently used for budgeting or as gift cards.
Ezzocard cards offer full anonymity of use, allowing users to register in any name, including an imaginary one, and using the Address Verification System (AVS). This allows for anonymous payments with Ezzocard Visa and Mastercard prepaid cards, as no identity verification or identification documents are required.
Ezzocard cards offer full anonymity through registration and purchasing, allowing users to use anonymous payment methods like cryptocurrencies without revealing their personal data, thereby preventing any association with their purchased card.
Ezzocard offers reliable and legal prepaid cards issued by US and Canadian banks, allowing worldwide payment and account verification in various systems. The virtual card purchase process is quick, taking less than a minute with Perfect Money (PM) and no more than 30 minutes with cryptocurrencies. Customers receive their card within minutes of payment completion, and cryptocurrencies are available after confirmation.
Ezzocard virtual cards offer convenience, speed, and 24/7 accessibility through an automatic online purchase process. With a wide selection of card values, users can choose the right value for their needs. Online payment is secure and convenient, with registration, balance check, and statement available anytime.
Ezzocard com Offer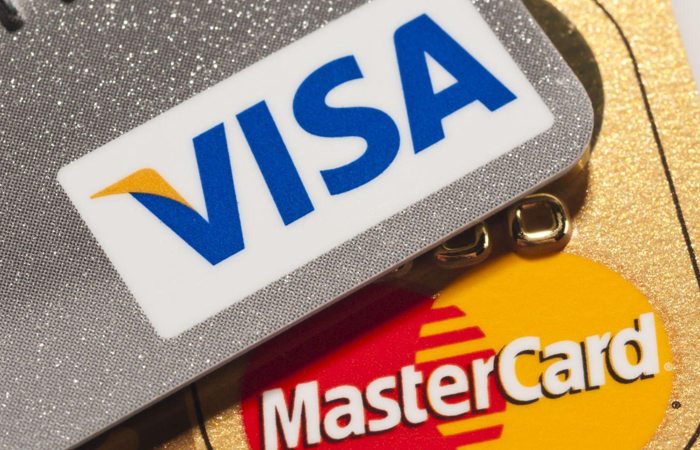 They provide virtual prepaid Visa and Mastercard bank cards for anonymous online payment, accessible worldwide. You can purchase these cards from anywhere and use them on websites accepting Mastercard or Visa prepaid cards.
The Violet Card is a virtual prepaid Visa card that allows users to pay worldwide in any currency. It has a term of validity of 6 months and a period of use of 4-6 months. There is no monthly fee and a 3% non-USD transaction fee. You can use the card in denominations from 5 to 2000 USD.
The Brown Card is a virtual prepaid Mastercard or Visa in Canadian Dollars. With a term of validity of 3 years and a period of use of 32-36 months. It has a monthly fee of $3 and a single transaction limit of CAD 70. Can use the card at any merchant outside the U.S. and has a term of validity of 5-8 years.
The Yellow Card is a virtual prepaid Mastercard in USD with a term of validity of 12 months and a period of use of 10-12 months.
Benefits of Ezzocard com Card
Virtual bank cards offer card anonymity, allowing users to purchase without revealing personal information.
The cards are delivered instantly after payment, with worldwide access in every country, and prepaid Visa and Mastercards accepted.
Customers can also enjoy comprehensive online support and a 90% refund of card face value within one month if not used.
The company offers a extensive selection of virtual prepaid cards, with different face values and currencies available.
Regular customers can enjoy discounts.
How To Buy
Purchase Ezzocard cards easily and quickly by following the instructions in the How to Pay section on the website.
For more information, visit the FAQ section.
Read articles in the About VCC section for more information on virtual Ezzocard cards.
Contact our Support Team for any questions or help.
Our virtual prepaid cards offer a global shopping advantage.
In Conclusion
Ezzocard virtual prepaid cards are anonymous payment methods issued by banks in the United States and Canada. They are prepaid Visa or Mastercard cards with no reload options or cardholder's data. They are digitally received online, not physically accepted in physical stores or ATMs.
You can purchase Ezzocard cards worldwide, and customers can access them after a successful payment transaction. They are not applicable in countries where Visa and Mastercard cards are accepted. And the list of countries where these cards do not operate or have restrictions is limited. Ezzocard VCCs are not suitable for recurring payments, subscriptions, or installments.