The best business opportunities are usually developed by people keen on making a difference. Just over a decade ago, Elijah Norton worked in the auto service contracts industry, which had many imperfections. He decided to take a leap of faith and started Veritas Global Protection, a company that has grown to become a brand of global repute. Elijah Norton is always looking for ways to improve things and to make a difference in the world.
The Birth of Veritas Global Protection
Before Veritas Global Protection became a success, Elijah was running another company selling auto service contracts for clients. Things were going well, but there was also room for improvement. When Elijah tried to speak with the service providers, he met a stone wall. Eventually, Elijah Norton ventured into the industry as an auto service contracts provider.
After starting Veritas Global Protection, Elijah Norton came up with innovative new products to address the gaps in the industry. He also hired a customer support team to improve the company's quality of service. The strategy worked as the company quickly became popular with the public. The innovative vehicle protection plans offered by Veritas Global Protection and revolutionary customer service forced other players in the industry to up their game.
Exotic and Electric Vehicle Protection Plans
Veritas was one of the first companies worldwide to offer vehicle protection plans for fully electric vehicles. The electric vehicle protection plans Veritas Global Protection offer battery replacement, which most companies do not cover. On the other hand, the innovative exotic vehicle protection plans ensure that clients with high-end foreign cars are protected.
The vehicle protection plans offered by Veritas Global Protection include bonus services, such as free towing, roadside assistance, and car hire. This means that when a vehicle breaks down, the client will not experience any downtime as they'll have another vehicle to use as their vehicle is being repaired.
The free roadside assistance gives drivers peace of mind when driving on public roads as they know they'll get emergency roadside assistance from a local partner.
The Growth of Veritas Global Protection
Elijah Norton started with just two employees at Veritas. Over the years, however, the company has been recruiting more and more talent. Elijah always looks for dedicated, hardworking employees who embrace community values like diversity.
Currently, the company employs dozens of employees but has thousands of partners operating in different parts of the country. This means that when clients experience a problem, they can always get help in no time.
Veritas Global Protection recently made almost $100 million in annual revenues. This proves that innovation, a focus on customer service, and a great team are essential in growing a company within a short period. Today, Veritas and Elijah Norton are considered industry leaders in the auto service contracts industry.
Elijah Norton – Striving to Make a Difference
Complacency, lack of innovation, and competition usually lead to mediocre services and disappointed customers. Mr Norton is always looking for ways to make a difference in business and the community.
Making a Difference in Business
The birth of Veritas Global Protection can be attributed to the desire of Elijah Norton to make a difference in an industry that had seen little change for a long time. Through innovation, Mr Norton shook things up by creating revolutionary vehicle protection plans and setting standards in customer service. This restored customer confidence in the industry.
Initially, people had overlooked vehicle protection plans as they offered little auxiliary coverage. Once Veritas Global Protection was established, people saw the need for vehicle protection plans and started asking for plans that were customized to match their needs.
Making the Difference in the Community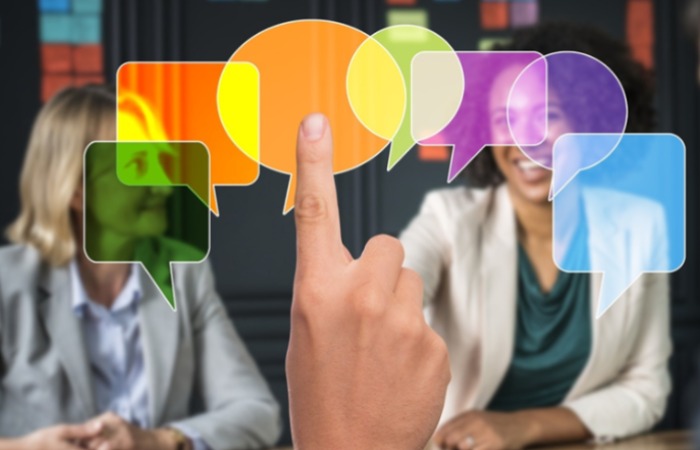 After achieving success in the industry, Elijah Norton is giving back to the community. He has created many successful companies that have provided employment opportunities to hundreds of people. This has already made a small difference in the community.
However, he has not stopped there. Elijah has also offered advice to other entrepreneurs in some of his interviews.
The following is some of the advice Elijah gave:
1. Innovate! Innovate! Innovate!
Innovation is what distinguishes a company from the competition. Innovation is the process through which new products and services are created.
Innovation also leads to the improvement of existing products and services. Without it, a business would become obsolete. It is the innovation that led to the success of Veritas Global Protection.
2. Focus on Customer Service
The quality of service you offer customers is a key factor of consideration. If customers are disappointed with your customer service, they will look for better service elsewhere. To achieve success, entrepreneurs need to focus on improving customer service.
3. Be Patient
It can be challenging to exercise patience when you have invested all your money, time, and emotions in a business. However, this is crucial because it takes an average of 5 years for a business to become successful. Elijah Norton succeeded in his first business after only three years, but this is an exception. Entrepreneurs should give their start-ups at least five years to grow and become successful.
Consulting experts in the industry is also recommended for a variety of reasons. This is because consultants are usually experienced professionals, so they may be in a position to provide you with invaluable information and tips for business success.